Reddit AMA with Director for Google Stadia Reveals New Details
Posted Jul 19, 2019 by marteebee
---
Andrey Doronichev, Director of Product for Google Stadia, took to Reddit the other night in a AMA (Ask Me Anything) which revealed some new information around Googles videogame streaming project.
Across the board, opinions on the project seem to be divided. Some are worried about the security risks of storing games on the cloud whilst others seem to be asking questions about how they would 'own' the games they are streaming. On the other hand, a whole host of people are excited about the prospect and convenience of storing their games on the cloud. Andrey took to Reddit to answer some of the pressing questions members of the public wanted to ask. From the thread, we have managed to glean some interesting details about Stadia.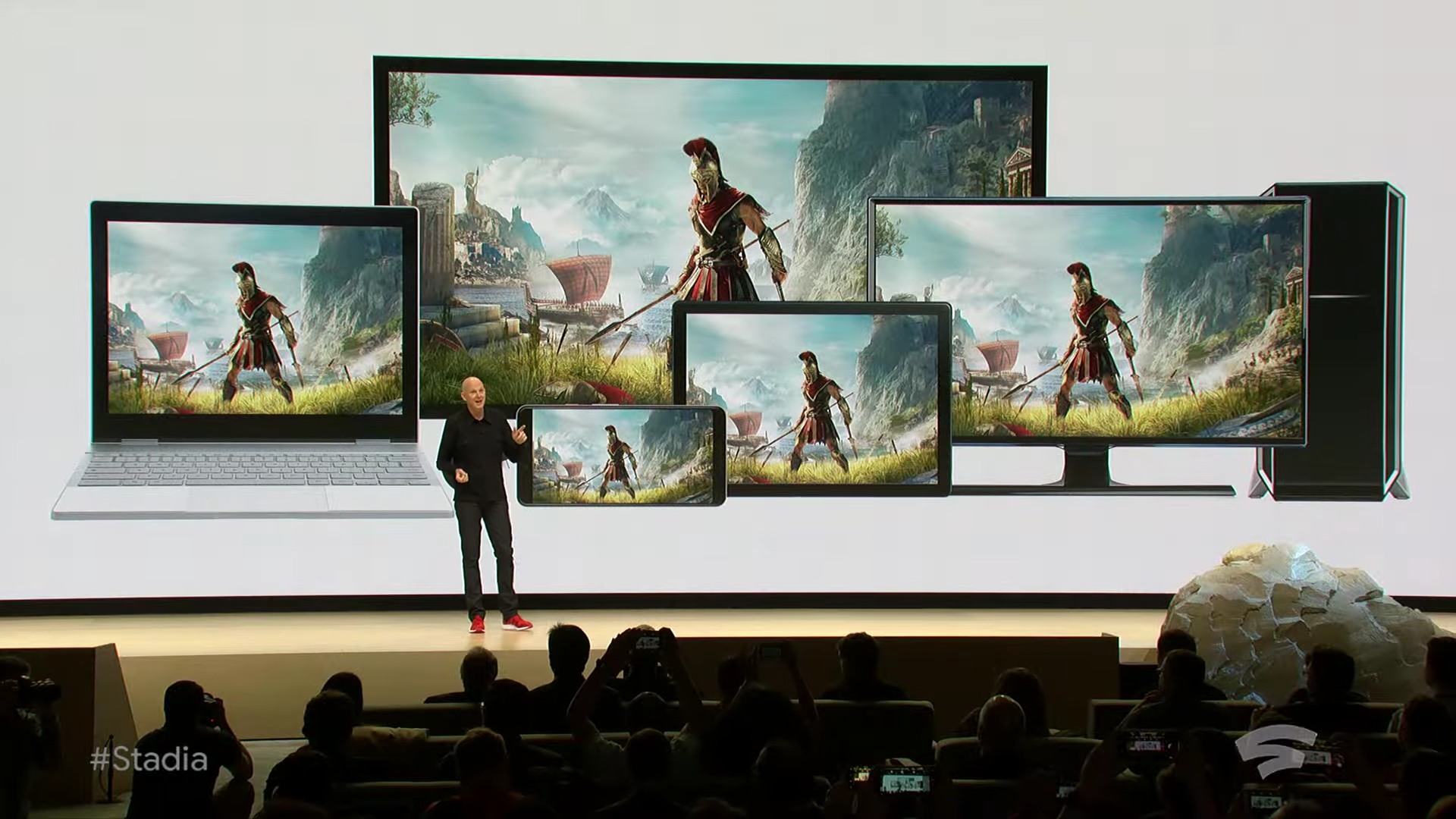 One of the bigger issues that Andrey addressed was around the subscription based model with Stadia. Some have described it as a 'Netflix for games', which he discredited. He went on to note that the model is more akin to that of the PlayStation+ network. Those who choose to subscribe to the Stadia Base will not receive any free games that come out periodically and they will only have access to the database of Stadia. If a player wants any specific Stadia Base games they will have to buy them out of their own pocket. Those who want a bit more for their buck though can get themselves Stadia Pro, which comes with 4K streaming (for those who can handle it!), 5.1 surround sound, exclusive discounts and a select range of free games. The first of the free games will be Destiny 2 – a nice little starting bonus.
In addition, Stadia will come equipped with achievements and also a friends system for you to keep in touch, communicate over the platforms voice-chat system and additional social features are apparently planned for the future as the platform develops. Stadia will also launch with options that allow users to tailor the system to their specific packages, ensuring that discerning players can monitor their usage within Stadia itself. However, one of the biggest questions revolves around gamer's worries around their ownership of the games itself. For example, what would happen to the games they purchase should Stadia get shut down by Google? Will they actually own the game? Will they get anything back if that happens?
Andrey took on the question with aplomb, deftly half-answering the concern whilst also managing the dodge the controller-based bullet making its way towards him.
"We've been investing a ton in tech, infrastructure and partnerships over the past few years. Nothing in life is certain, but we're committed to making Stadia a success. The games you buy on Stadia are yours to play. From day one we'll support Takeout, so that you can download your game metadata, including saves if you want to. Of course, it's ok to doubt my words. Theres nothing I can say now to make you believe if you don't. But what we can do is to launch the service and continue investing in it for years to come. Exactly how we've been doing with gMail, Docs, Music, Movies and Photos. That's exactly what we're committed to"
Said Andrey on the AMA thread.
His response above seems to indicate that Google is aware of peoples concerns over this issue but doesn't offer any real explanation as to what may happen to the games should the service ever cease to exist.
---
Hey there peeps! My name's Martin and I'm a fan of your regular old slash-and-dash games. I love sitting down after a day of work and turning on my XBOX and settling down for a good old game. If you want to have a chat then feel free to send me over a message!