Red Dead Online: The Naturalist Update Available Now
Posted Jul 28, 2020 by DarthHazard
---
It has been a while for Red Dead Online players but a new big content update has been finally released. Dubbed, The Naturalist, the update will see players track legendary animals, wield new weapons and more.
Players will be able to enjoy the latest Frontier Pursuit in Red Dead Online, The Naturalist. This will take you to new diverse locales where you can come across some new legendary animals. And you will have the chance to pick whether you want to use these new discoveries to learn new skills or upgrade your resources.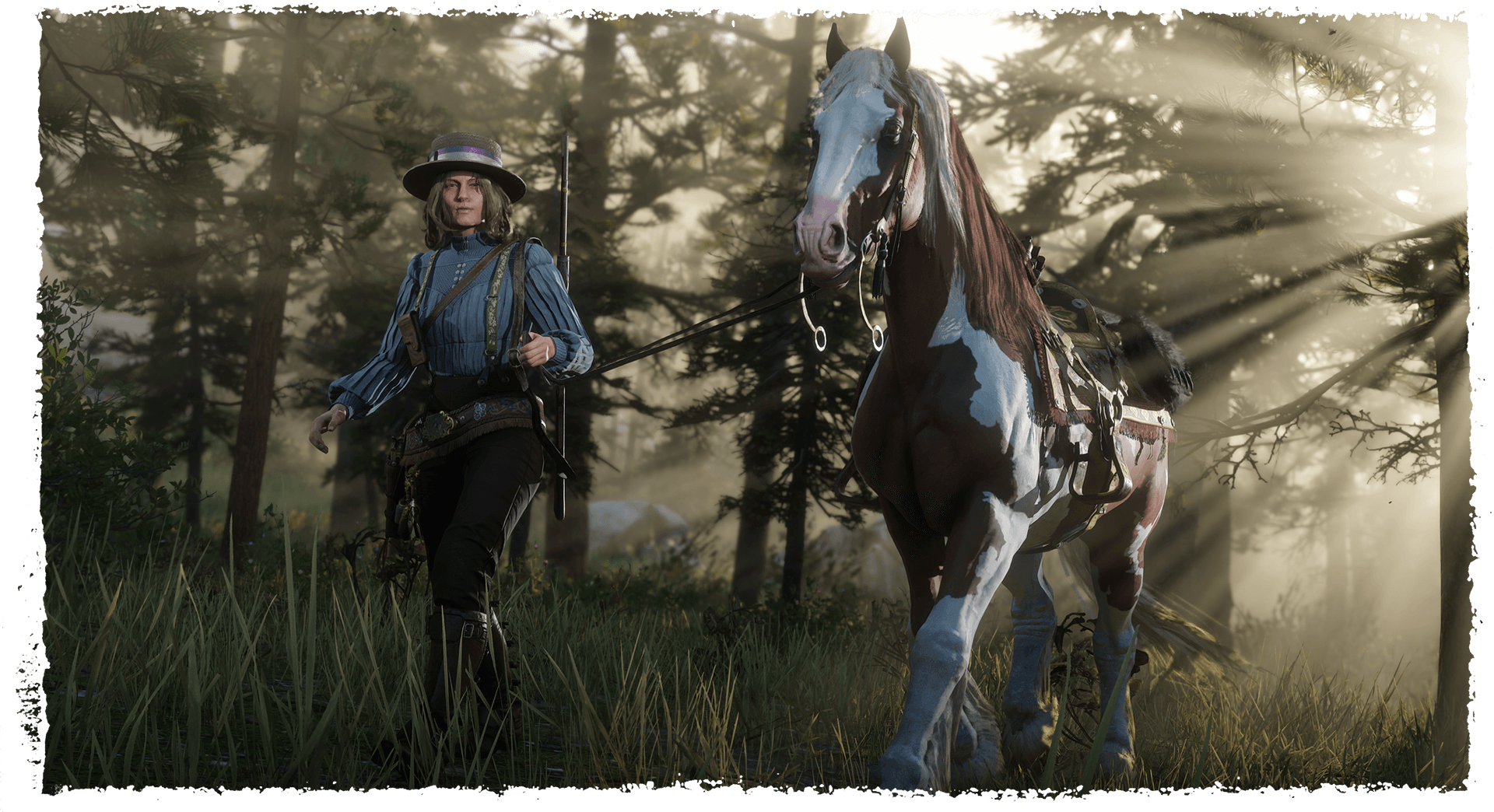 Harriet Davenport is an accomplished conservationist and you will cross paths with this new update. Your mission is to assist her in tracking down specimens and "further her extensive knowledge of the animals of the five states". Sedate animals to obtain samples and be rewarded by Harriet.
Or you can work for Gus Macmillan who will compensate you for your hunting skills. "If your tastes favor fine clothing made from animal hides over the conservation of the natural world, Gus provides a wide range of options from the hauls you deliver".
The update has introduced two new Free Roam Events:
Legendary Animal Protection - Protect a legendary animal from poachers. But keep your distance as you may be seen as a potential threat.
Wild Animal Tagging - Sedate and tag animals from certain species to gain samples and discover a bonus legendary animal. Keep your eyes open for potential poachers.
As with every update, a whole host of new benefits, offers and rewards have arrived. Until the 3rd of August, players will be able to earn 2X payouts on Tier 3 legendary animal samples and whole carcass sales. Players becoming a naturalist will also be rewarded with a free role accessory, outfit or emote.
PlayStation players will also be rewarded with 10 Sedative Varmint cartridges, 5 blending tonics and 5 animal revivers.
Are you excited for The Naturalist update in Red Dead Online? Leave your thoughts in the comments below.
---
Founder & developer of this dope gaming platform. 20 year old gamer who loves to waste time chasing noobs on Fortnite, riding with my posse on Red Dead Redemption 2 and travelling across the coast on Crew 2