Plunder Showdown Mode Released for Red Dead Online
Posted Apr 09, 2019 by DarthHazard
---
Plunder, a brand new showdown mode arrives today for Red Dead Online Beta.
With frontier resources in short supply, players will need to work alongside their team to fight through enemies and capture various supplies from a central location which then needs to be delivered back to their team base.
However, players willing to risk their lives will not only be restricted to collecting resources from a central location, but will also be able to use "cunning to steal it from your opponent's base". Players shouldn't expect a nice peaceful journey back to their team base as they will be visible to all other players (including enemies) whilst holding any supplies. Additionally, players will be encouraged to keep their health, stamina and dead eye cores filled to the brim with the usage of tonics to ensure they can successfully make a run for packages and make it back in one piece.
If this all sounds similar to you, it's because the latest game mode is similar (or the exact reverse) of the previous game mode, Up In Smoke, which was released just a week ago. Players were required to deliver explosive packages that they started out with to enemy bases, with each successful delivery destroying a piece of their camp. Once all packages have been delivered and the enemy base blown to the ground, players will be rewarded with a victory.
It's not just the brand new Showdown mode that will be arriving either, as outfitters across the five states in the game will have received the latest shipments of clothing this week which will include an Owanjila Hat, Porter Jacket and Concho Pants.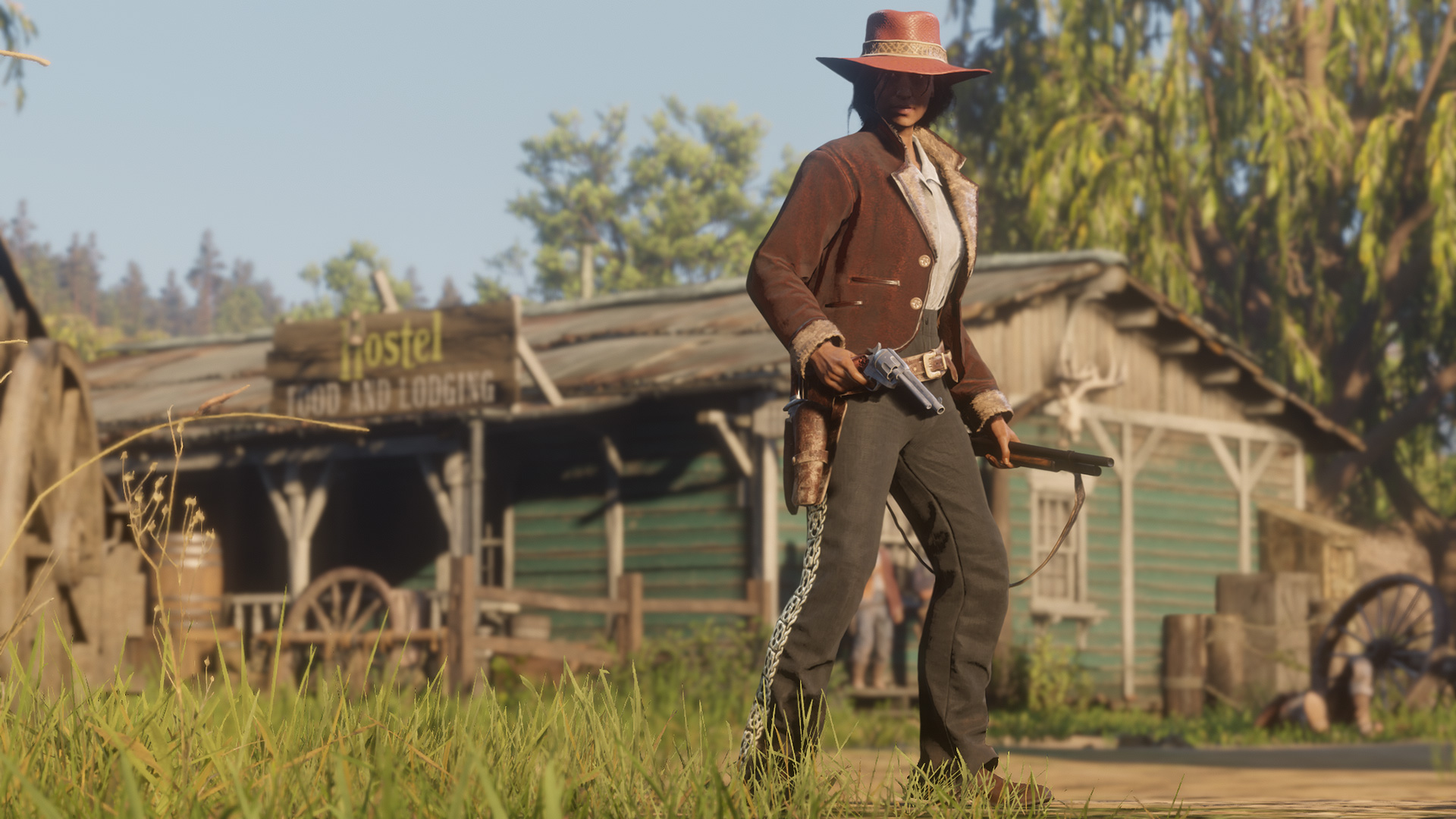 Furthermore, in what will be a great announcement for lower ranked cowboys and cowgirls, access to all coats, holsters, boots and gloves (items that are locked up to Rank 40) will be available to all players until the 15th of April, although you'll still be required to shell out cash or gold for these items.
Further changes have been made to the Turkoman, Missouri Fox Trotter and Arabian Horses which are now available at Rank 40 for players. The Volatile Dynamite, Incendiary Buckshot, Explosive Slug, Express Explosive and Dynamite Arrow pamphlets are now available to be bought once players reached Rank 60.
It remains to be seen what major plans Rockstar has for Red Dead Online Beta, with many fans currently unhappy with the content that has been released for the game thus far. Moreover, with Rockstar deciding to drip feed various content including new Showdown game modes and clothing, players are increasingly becoming frustrated and eager to hear some news about big & upcoming changes to the game.
Will you be trying out the brand new Showdown mode added to Red Dead Online Beta? Or are you patiently waiting for a big change to the online game? Leave your thoughts in the comments below.
---
Founder & developer of this dope gaming platform. 20 year old gamer who loves to waste time chasing noobs on Fortnite, riding with my posse on Red Dead Redemption 2 and travelling across the coast on Crew 2