Loot Boxes May Arrive On Call of Duty: Modern Warfare Soon
Posted Sep 13, 2019 by DarthHazard
---
In the current age, any game that doesn't have loot boxes will be worshipped by gamers and if any developer tries to implement loot boxes, they may not get the best reception.
The beta for Call of Duty: Modern Warfare hasn't been out for long and it seems that players have already noticed some clues that loot boxes may eventually arrive in the game.
In a tweet by YouTuber Nero, the gameplay he shared with players clearly show that a "Loot Box: Common Supply Drop" has been unlocked after reaching Rank 6 in the beta.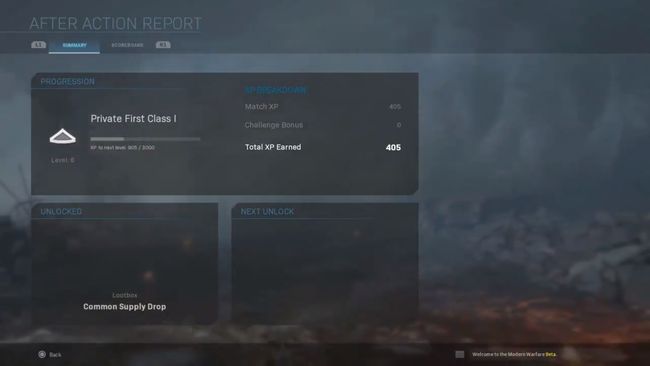 Unfortunately, players can't actually investigate this further because the beta is only a limited part of the full game's multiplayer mode. Activision has a habit of adding microtransactions and loot boxes at a later point after the initial release of the game so players may have to wait a while before confirmation of this is provided.
However, the indication of such in the beta version of the game may suggest that players should expect loot boxes from launch. It would be a somewhat disappointment for many as Activision had confirmed that they would be getting rid of the traditional seasonal pass and instead opting for free post-launch content.
Do you think that loot boxes will be added to Call of Duty: Modern Warfare? And how have you been faring with the beta on PlayStation 4? Leave your thoughts in the comments below.
---
Founder & developer of this dope gaming platform. 20 year old gamer who loves to waste time chasing noobs on Fortnite, riding with my posse on Red Dead Redemption 2 and travelling across the coast on Crew 2