Official Schedule Released For Call of Duty: Warzone Event
Posted Apr 21, 2021 by DarthHazard
---
Season 3 of Call of Duty: Black Ops Cold War and Warzone is almost among us and players will have to wait a little while longer to find out what is going to change in Warzone.
Players will be able to enjoy a huge new event but will only find out what happens when the event kicks off. You will not need to keep playing the game the whole day in order to avoid missing the event as the official Call of Duty Twitter account has tweeted a full two-day schedule. Not only will this ease the mind of players, but it also confirms that players will be able to enjoy different events at different points on both days.
The official schedule for the huge event is:
Event 1 – 21st April 2021, 3-5 PM EDT
Event 2 – 21st April 2021, 5 PM EDT – 22nd April 2021, 12 AM EDT
Event 3 – 22nd April 2021, 12-3 PM EDT
Event 4 – 22nd April 2021, 3-4 PM EDT
Whilst players will have to keep guessing as to what will happen, rumours seem to indicate that the season's zombie outbreak will finally end, and the events may involve a nuclear launch as it paves the way for the new season.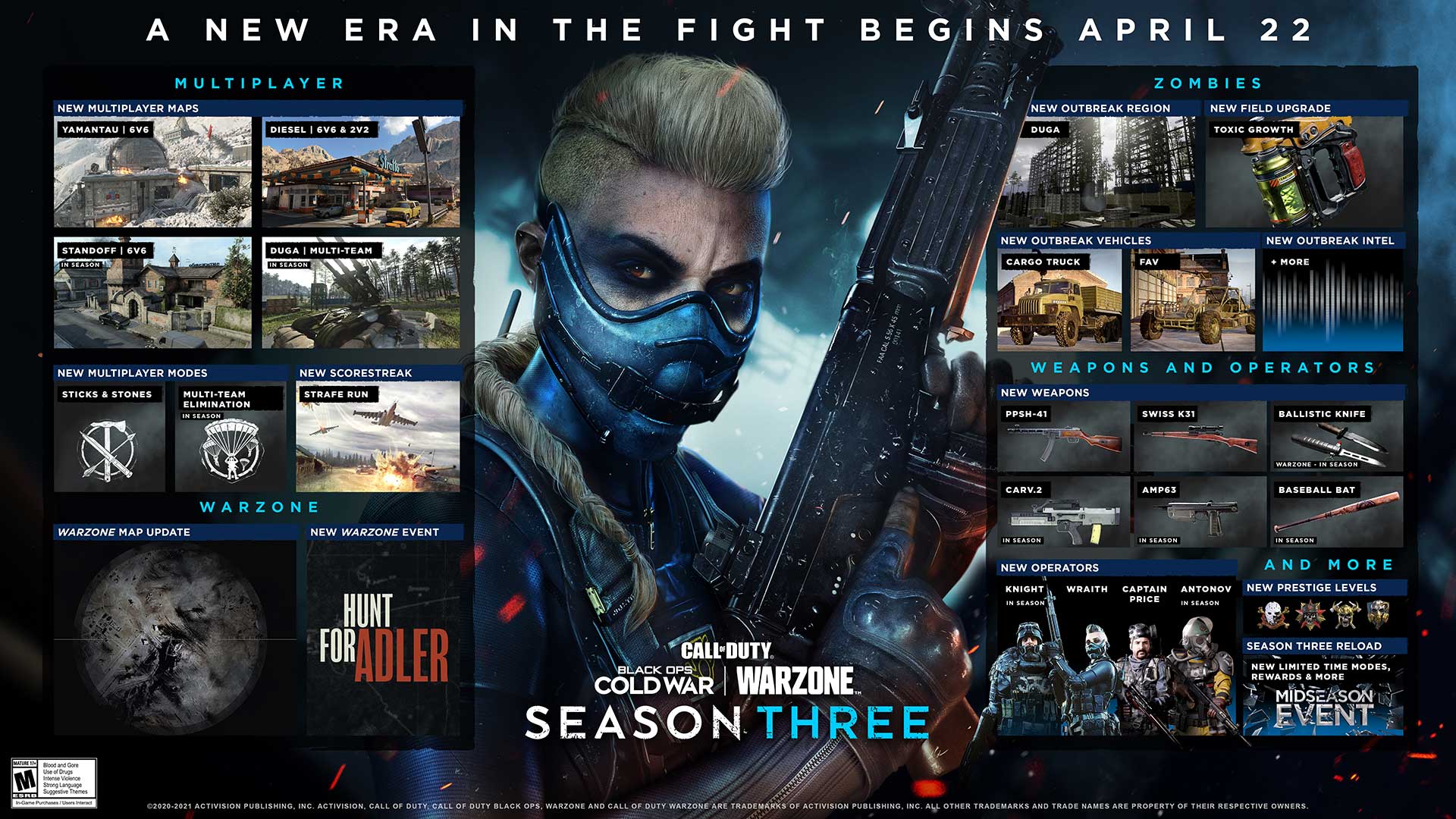 The zombie outbreak saw players turn to zombies when they died in certain areas of the Warzone maps. These areas had become contaminated with nuclear radiation when zombies first arrived at the area.
As with every Call of Duty update since Modern Warfare, it is going to be a big one. Not only in terms of content but also download size. PlayStation 4 and PlayStation 5 gamers are already able to download the update now, which is sized at 25GB. The update will be available to install on the 22nd of April 2021.
Are you looking forward to the new Call of Duty season? And will you be looking forward to the events in Warzone? Leave your thoughts in the comments below.
---
Founder & developer of this dope gaming platform. 20 year old gamer who loves to waste time chasing noobs on Fortnite, riding with my posse on Red Dead Redemption 2 and travelling across the coast on Crew 2