New Map DLC Coming To Bus Simulator 18 This Month
Posted May 08, 2019 by DarthHazard
---
A brand new map DLC will be arriving for the popular Bus Simulator 18 later this month that will expand the main game.
The DLC, set to arrive on the 22nd of May 2019 will bring with it 2 brand new municipalities with 9 new and varied missions and 20 bus stops for players to stop on their journeys.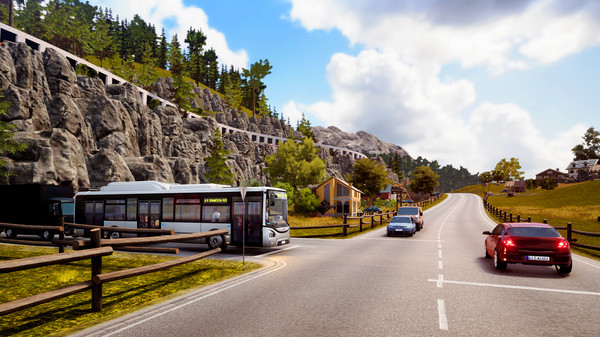 One of the two new areas will be the district of Kerststadt which will be located slightly above Seaside Valley and will allow drivers to connect the Seaside Valley city centre and Kerststadt's impressive newly built airport. It won't just be daytime routes that you will need to set up either as "students like to party" therefore "the mandatory night bus line should also not be missing from your schedules".
Next on your journey will be the picturesque mountain village of Sonnstein where you will be able to take advantage of tourism. Moreover, whilst you're stuck behind the wheel of your bus, you "will have ample time to admire the incredible panoramic views, the original half-timbered houses and the untouched nature that surrounds Sonnstein". Don't expect an easy drive up whilst admiring the view as you will be tasked with manoeuvring the serpentines whilst keeping an eye on oncoming traffic and the narrow bends that will test your skills as a bus driver.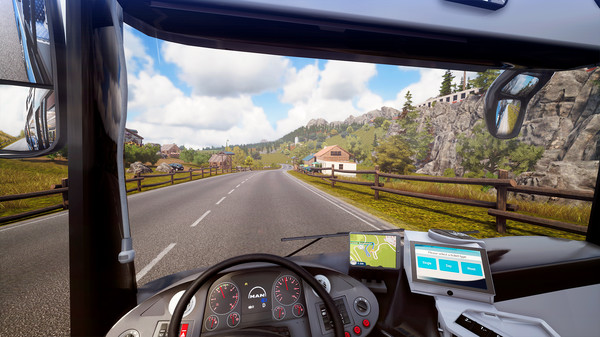 With this map DLC, the game will be updated with "enhanced voice-overs of bus passengers" who will speak with even more variety (English & German).
Players that enjoy multiplayer from the main game will be able to invite up to 3 of their friends to aid them with development of their bus company.
This will be the first major DLC release for the game, with Astragon only having released vehicles and skin packs previously.
Bus Simulator 18 will also be arriving on Xbox One and the PlayStation 4 later this year, although a release date is yet to be confirmed. Additionally, it is unclear whether this map DLC will be available to console gamers from launch.
Are you looking forward to driving around the new areas in Bus Simulator 18? Leave your thoughts in the comments below.
---
Founder & developer of this dope gaming platform. 20 year old gamer who loves to waste time chasing noobs on Fortnite, riding with my posse on Red Dead Redemption 2 and travelling across the coast on Crew 2