Modern Warfare Season 4 Arrives After Delay
Posted Jun 11, 2020 by DarthHazard
---
After an initial delay to ensure that support for Black Lives Matter was heard, Season 4 has finally arrived for both Call of Duty: Modern Warfare and Warzone.
Fans of the campaign will be happy to see that Captain Price will be joining their multiplayer battles. He will be joining the chaos to "shore up defences and energize both Coalition and Allegiance forces".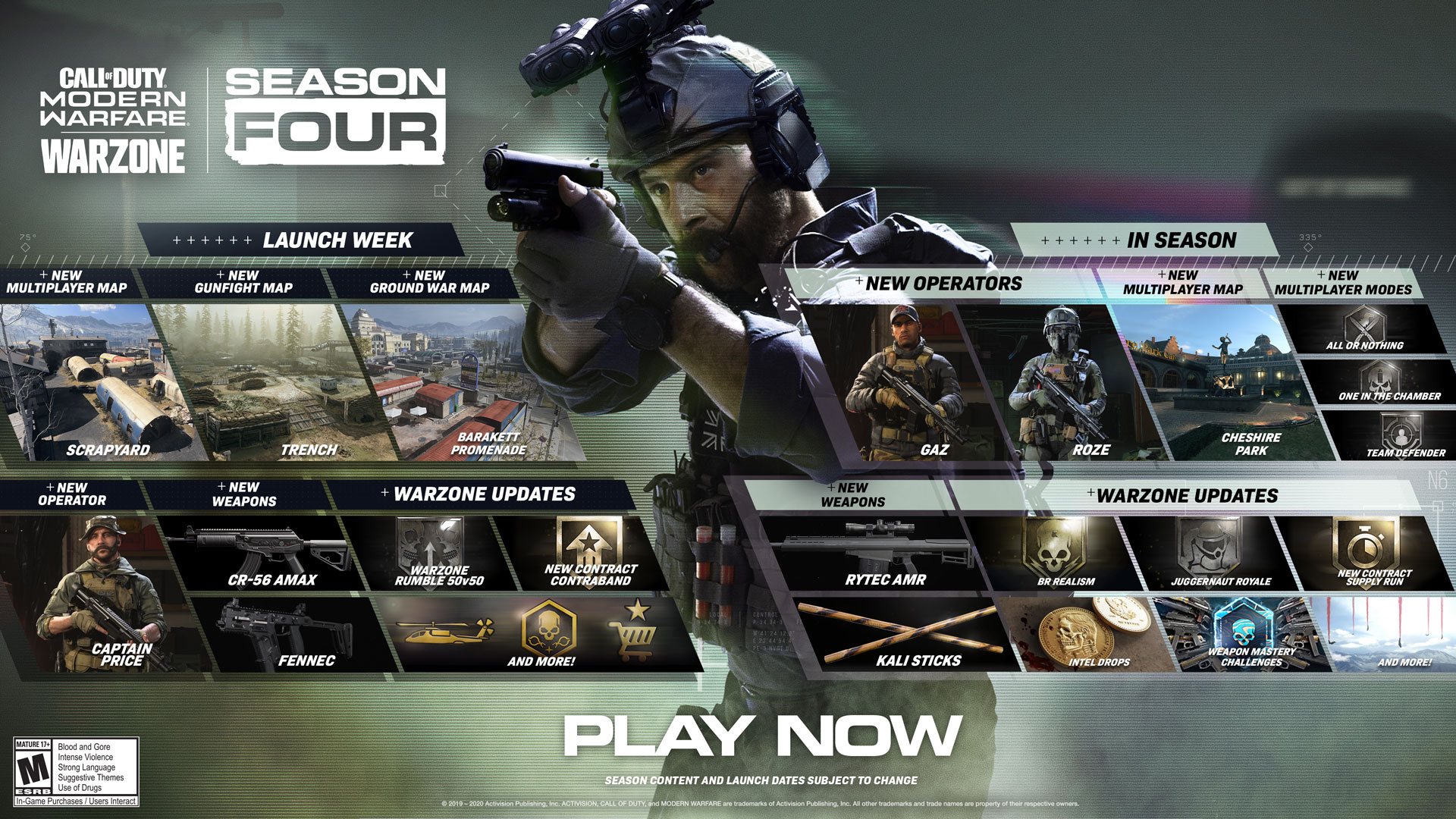 Season 4 will see the arrival of a brand new Multiplayer map, a brand new Ground War battlefield, and a Gunfight map alongside some new modes for both multiplayer and Warzone.
The biggest change is to Warzone with the addition of In-Match Updates. There will be three different "twists" that can now occur during a Warzone match including:
Jailbreak – Any player that has been eliminated or is still in the Gulag will be brought back to the match. This means that if you're a spectator, you'll have a second chance at getting a victory.
Supply Chopper – A heavily armored helicopter arrives in the match. Bringing it down will drop some high quality items that players can pick up including UAVs, two armor boxes, munitions boxes, gas masks, a grenade launcher and cash!
Fire Sale – Items at a Buy Station will get up to a 80% discount or even completely free. Loadout drops won't be discounted but redeploying an ally will be free. You won't have too long to take advantage either. You'll need to find and buy everything within 60 seconds.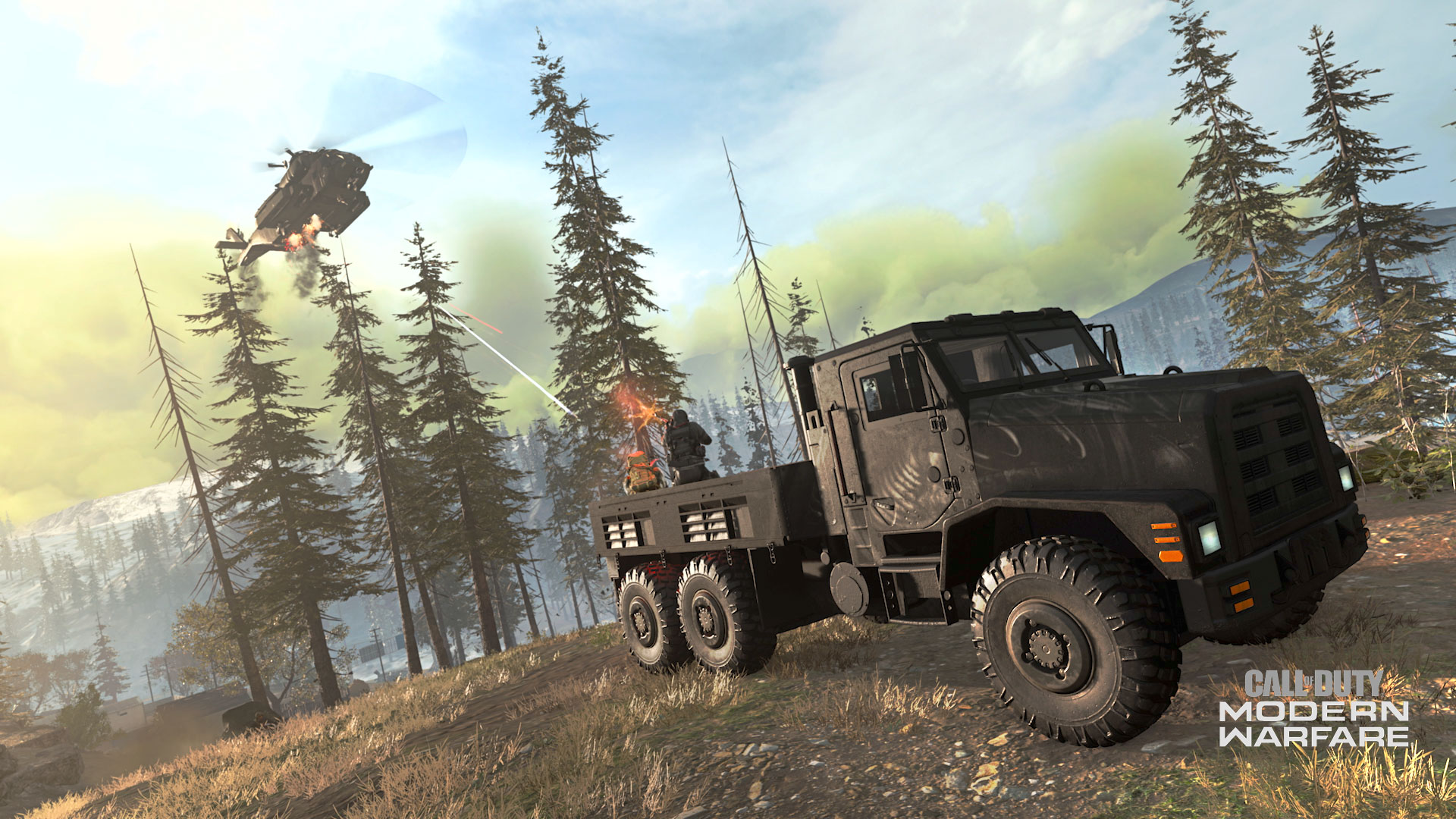 Three new modes will also be arriving for Warzone including Juggernaut Royale, Realism and Warzone Rumble. Warzone Rumble is a 50v50 team deathmatch, similar to what players will be used to from other BR games such as Fortnite.
As with every season, a brand new Battle Pass has arrived that includes two brand new weapons and more for free. The weapons including the Fennec SMG (available from Tier 15) and the CR-56 AMAX Assault Rifle (available from Tier 31).
"More skins for vehicles arrive this Season, so players can deck out their rides in Ground War or Warzone with distinct looks. Get five unique skins, each placed throughout the Battle Pass system, one for each of the drivable vehicles in Warzone. The 'Ambush Alley' provides a muddy camo to the Cargo Truck and the 'From the Ashes' gives the helicopter a flaming new look. Check out all the vehicle skins in the Battle Pass system and equip them in the Vehicle Customization menu."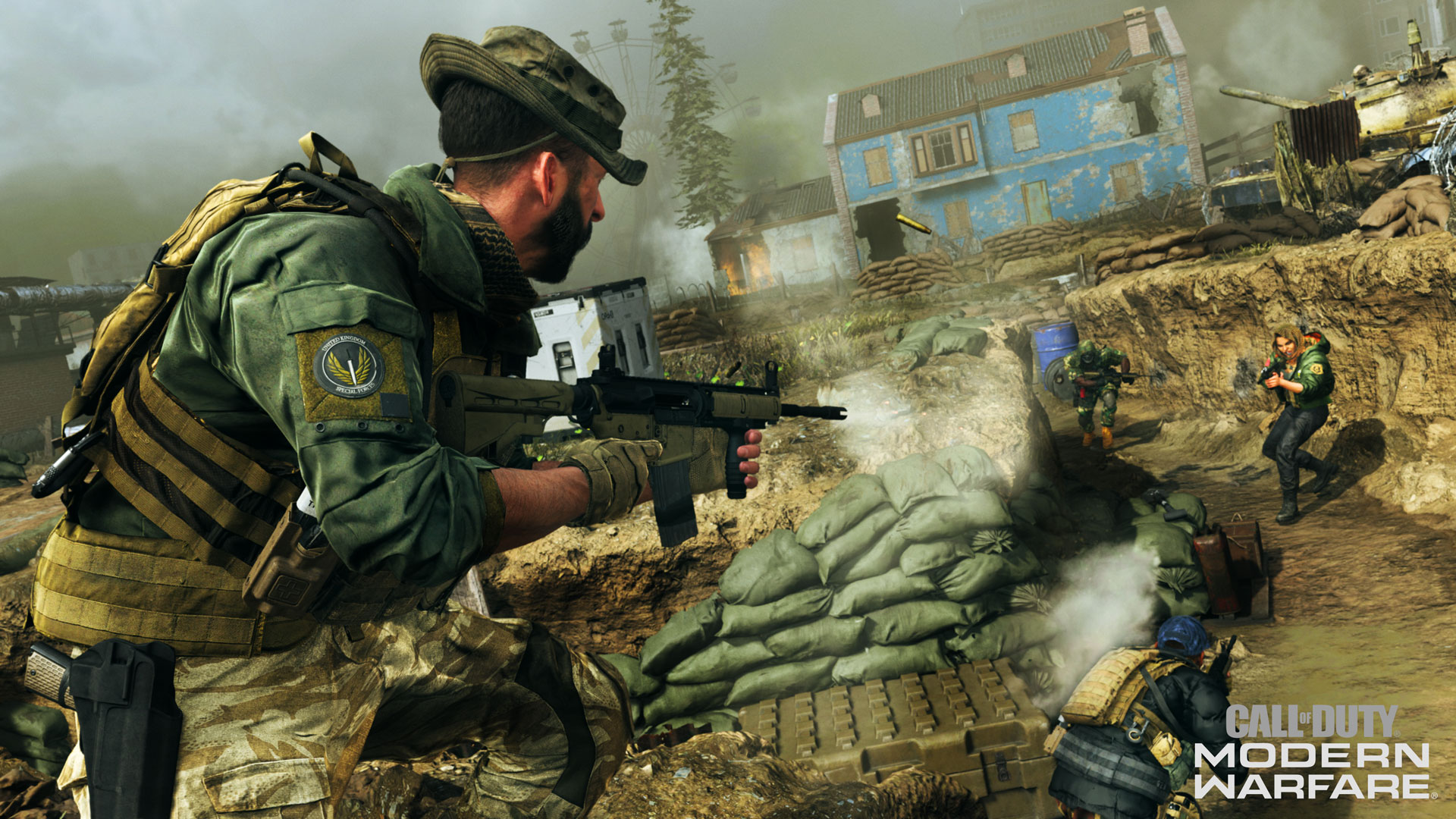 The new maps include Zhokov Scrapyard for standard multiplayer which is available to play through a 24/7 playlist right now. Barakett Promenade will be the new Ground War map that is also available from launch. Choose to have a height advantage by climbing to the building rooftops or enjoy some close quarters combat on the ground.
Are you excited for the latest season of Call of Duty: Modern Warfare and Warzone? Leave your thoughts in the comments below.
---
Founder & developer of this dope gaming platform. 20 year old gamer who loves to waste time chasing noobs on Fortnite, riding with my posse on Red Dead Redemption 2 and travelling across the coast on Crew 2