Red Dead Online Is Finally Out Of Beta
Posted May 21, 2019 by DarthHazard
---
The latest update to Red Dead Online has finally taken the game out of the beta period whilst also bringing a wide range of new additions and updates to the game.
"A massive thank you to everyone who participated during the beta period. Your feedback has been instrumental in helping us fine tune the game so far with many of your suggestions implemented in today's update, and we will continue to implement more of your feedback in future updates to come."
With players previously not happy with the lack of progress and additions to the online mode of Red Dead Redemption 2, Rockstar has promised that this "is just the beginning". Gamers should expect a large number of improvements to the "core elements of the world to make every aspect of the game fun for all kinds of players, but also brand-new experiences that establish a deeper, more immersive connection to the world and your character".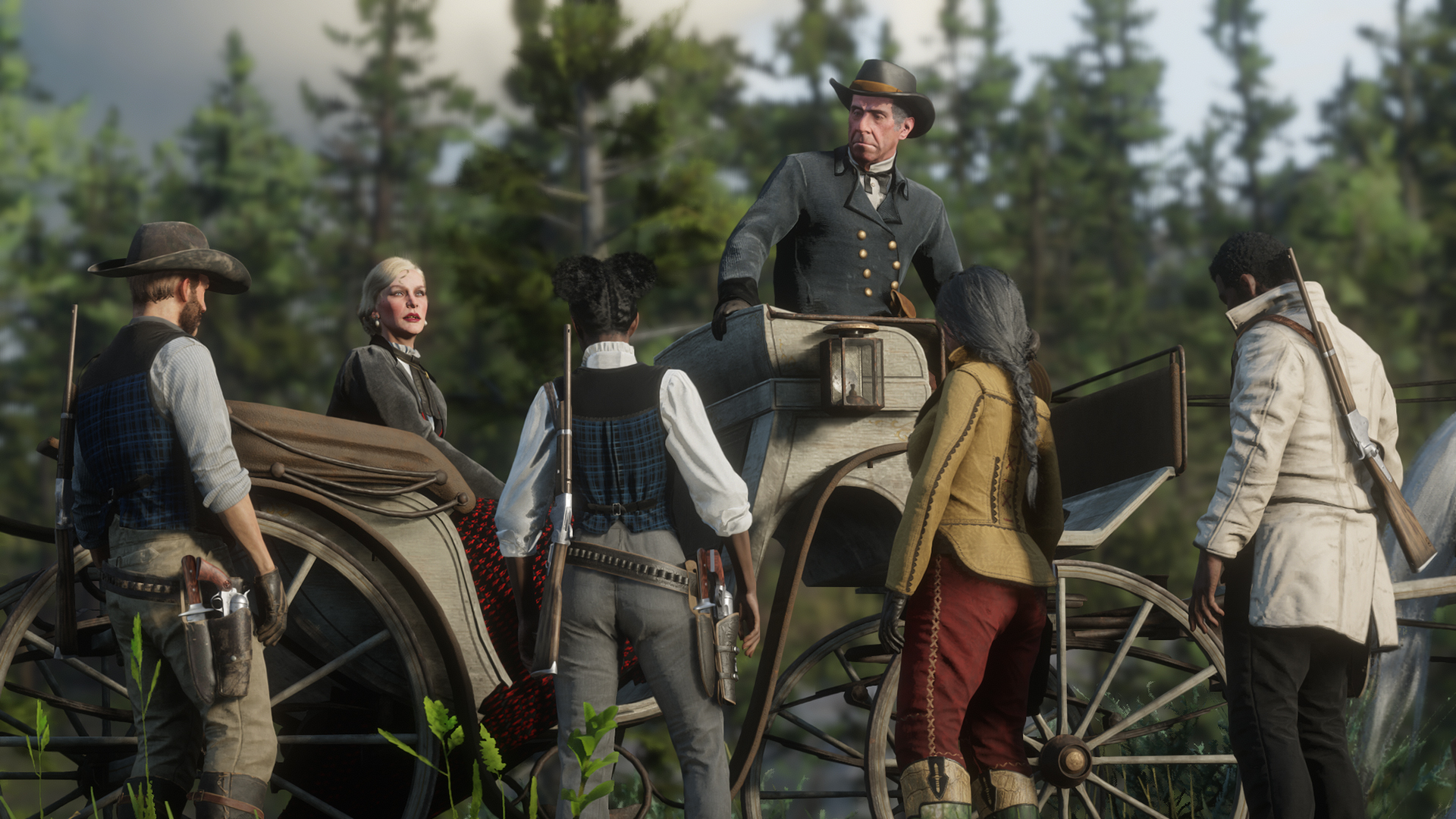 The latest update brings with it a range of additions and updates including:
Brand new co-op missions
A Land of Opportunities continues with the latest new missions that will see cowboys helping Mrs. LeClerk to get a little closer to finally finding out the truth behind the murder of her husband.
Honourable and dishonourable cowboys will be able to enjoy slightly different missions, with honourable players battling to help save Valentine whilst the other half will be able to enjoy a good old highway robbery.
Free Roam Missions
New characters bring with them some new and diverse free roam missions. Your posse will be able to meet Thomas the Skiff Captain or the Aberdeen Pig Farmers.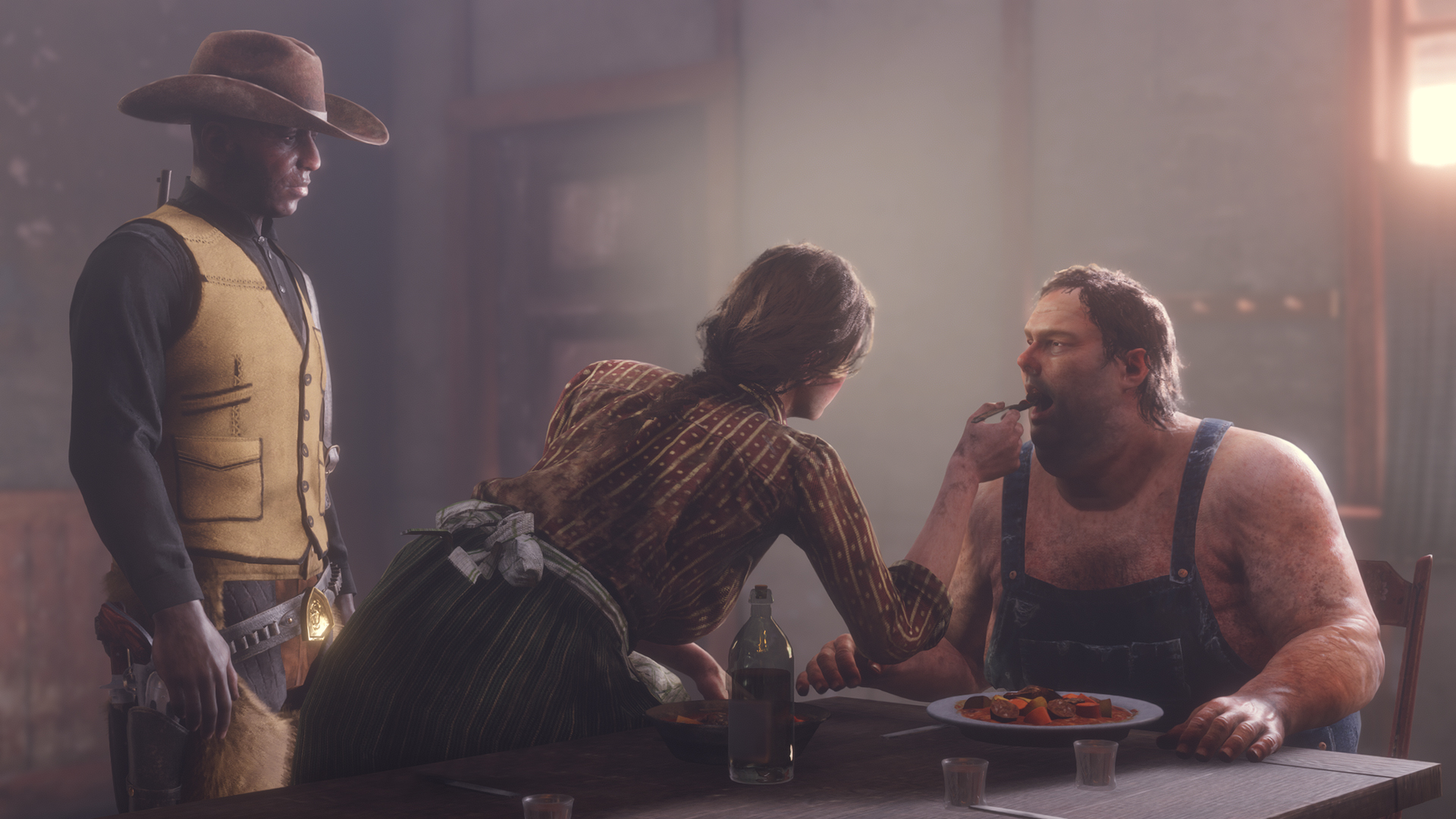 Dynamic Events
Keep your eye out for dynamic events whilst riding around on your horse as you may encounter some fellow travellers that need your assistance. But make sure to keep your eyes peeled for trouble as there may be some opportunities looking to prey on lone riders.
These dynamic events will offer a range of rewards including XP, Honor, Cash and Gold.
Poker
After many complaints on social media, Rockstar has finally decided to bring Poker to Red Dead Online. What better way to celebrate RDO being out of beta than raising the stakes alongside your friends and winning more money.
Poker tables will be available to be played on in Blackwater, Saint Denis, Valentine, Tumbleweed and Flatneck Station.
Make sure to log in to Red Dead Online this week as players will be able to enjoy a gift of 15 Gold Bars and a temporary 25% increase on XP rewards for taking part in A Land of Opportunities, free roam missions, showdown modes, races and all free roam events.
Players that own the Ultimate Edition will also receive RDO$100 and the Throat Slit emote for FREE.
And if you haven't tried Red Dead Online yet, PS4 players without PS Plus will be able to play online for free until the 27th of May.
Are you looking forward to playing Poker in Red Dead Online? Or are you still waiting for more major changes to the game? Leave your thoughts in the comments below.
---
Founder & developer of this dope gaming platform. 20 year old gamer who loves to waste time chasing noobs on Fortnite, riding with my posse on Red Dead Redemption 2 and travelling across the coast on Crew 2