You Can Get Rewards For Watching Modern Warfare On Twitch
Posted Oct 26, 2019 by DarthHazard
---
Call of Duty: Modern Warfare was released to the world yesterday and the developers have decided to reward users who like to tune in to Twitch and watch their favorite streamers play Modern Warfare.
It's very simple to start earning in-game rewards.
The first thing that you need to make sure to check is that your favorite streamer has enabled in-game rewards on their Twitch account. If not, you will need to remind them to do so. You can check this by simply going on their stream and looking for a confirmation message under the stream that should say "Drops enabled!".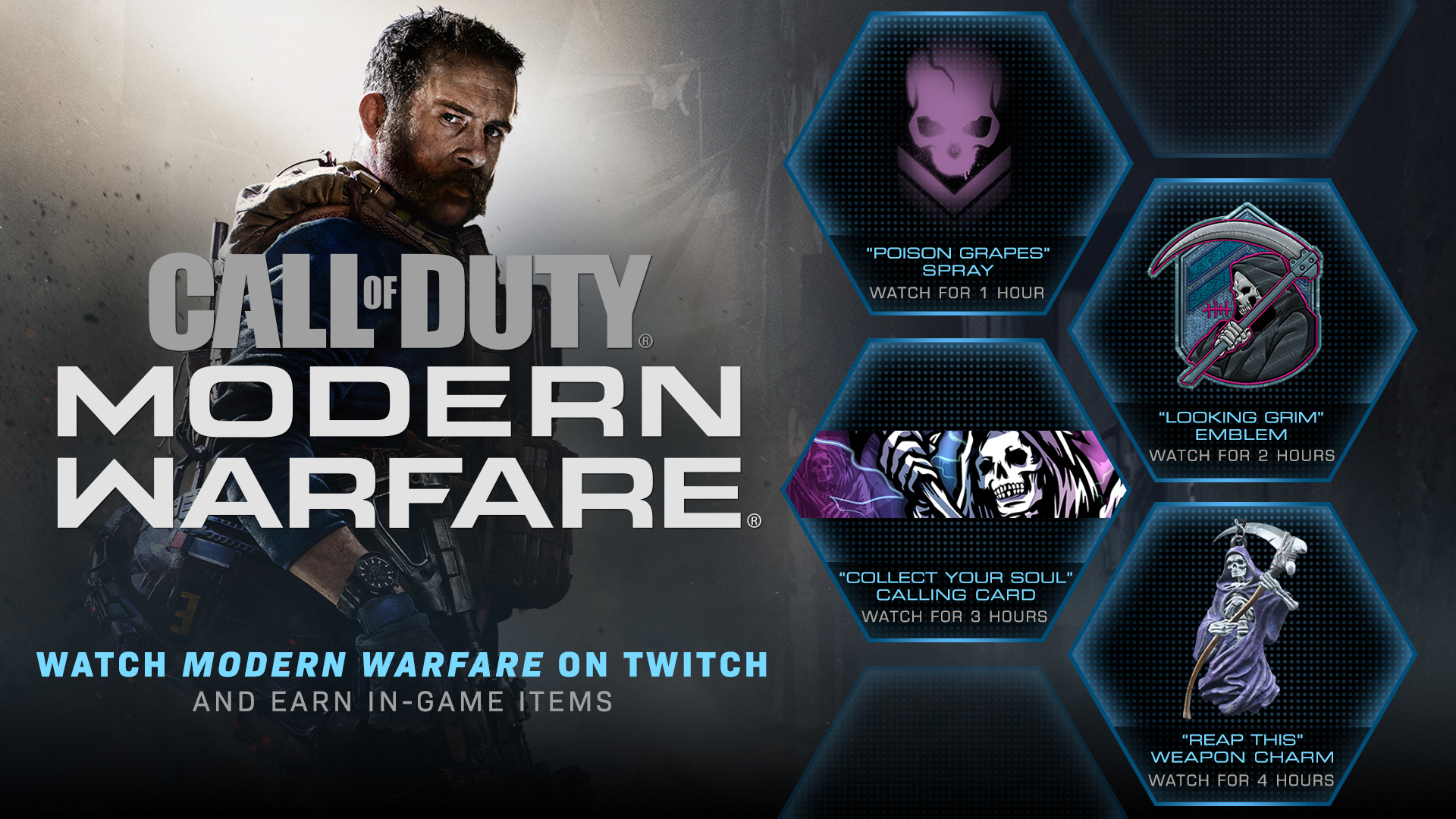 Players and viewers will also need to make sure that they have a Call of Duty account. Most players will already have one but if not, register quickly to gain some amazing benefits including the ability to cross-play with other platforms!
Once this has been done, make sure to link both your Call of Duty account and your Twitch account by simply clicking here.
And that's it. You can now start to watch Modern Warfare streams and earn some great rewards. Watch any streamer that has in-game drops enabled. You can choose to either switch between multiple streamers or focus on one stream as your total time spent watching streams will be tallied up.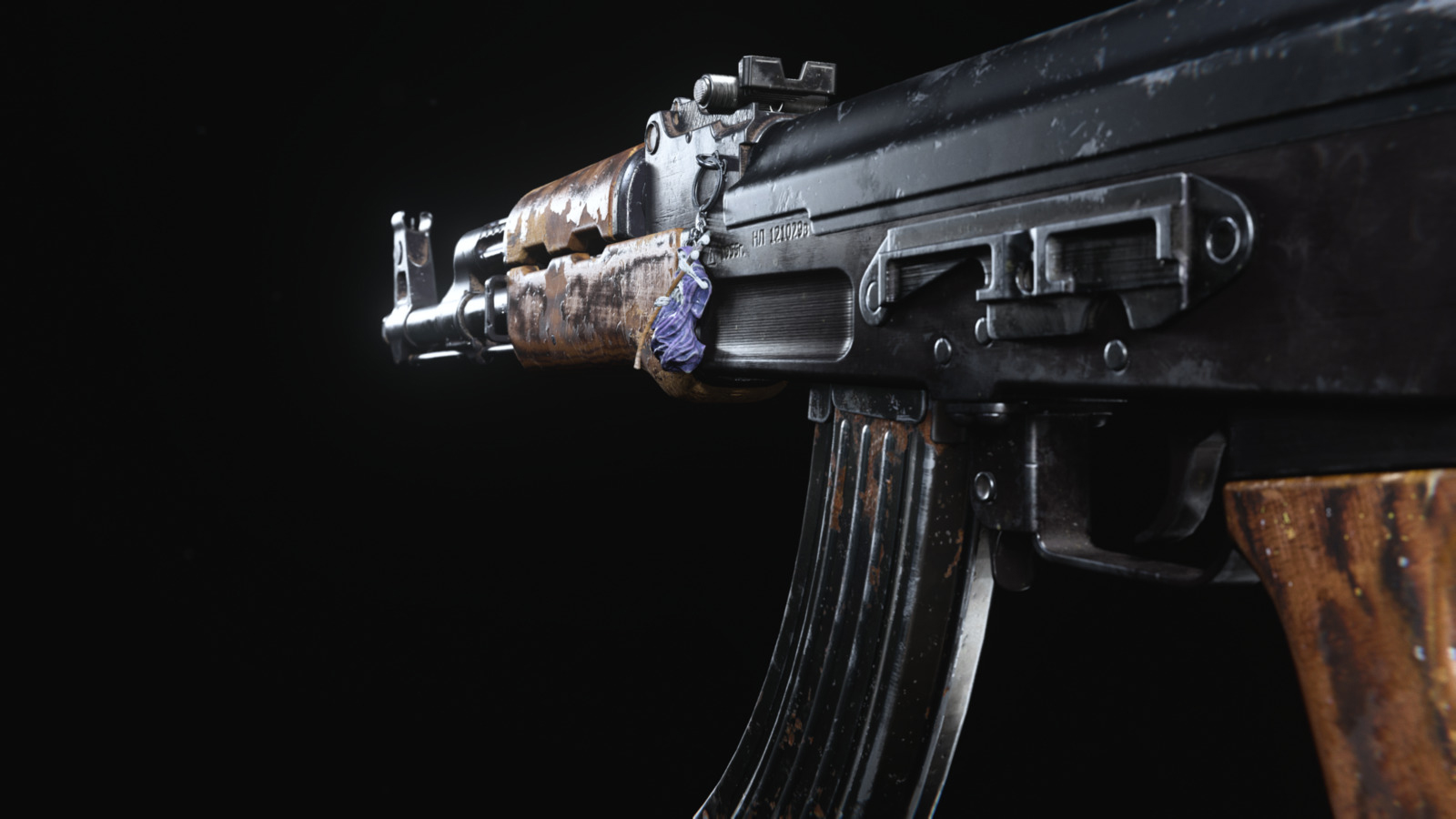 For the current period, you will be able to earn the following rewards:
Poison Grapes Spray – Watching a total of 1 hour
Looking Grim Emblem – Watching a total of 2 hours
Collect Your Soul Calling Card – Watching a total of 3 hours
Reap This Weapon Charm – Watching a total of 4 hours
There isn't a set period of time or a deadline, but it would be best to complete these as soon as possible in case they decide to add more rewards/change up the rewards in the future.
Will you be watching some streams to earn the in-game drops? And have you been enjoying Call of Duty: Modern Warfare so far? Leave your thoughts in the comments below.
---
Founder & developer of this dope gaming platform. 20 year old gamer who loves to waste time chasing noobs on Fortnite, riding with my posse on Red Dead Redemption 2 and travelling across the coast on Crew 2