Ultimate Scream team revealed for FIFA 18
Posted Oct 21, 2017 by DarthHazard
---
The ever popular "The Scream Team" has been revealed for FIFA 18 just in time for Halloween. The team features 12 spooky players that have been chosen by the EA Sports team.
The players will be available in packs for a limited time until the 28th of October 2017. The cards will receive some scary boosts during the Halloween period (28th of October to the 1st of November 2017) turning them into absolute beasts. And it seems EA has listened to its players, and have decided that the cards will also receive these temporary stat boosts "at spooky times throughout the year"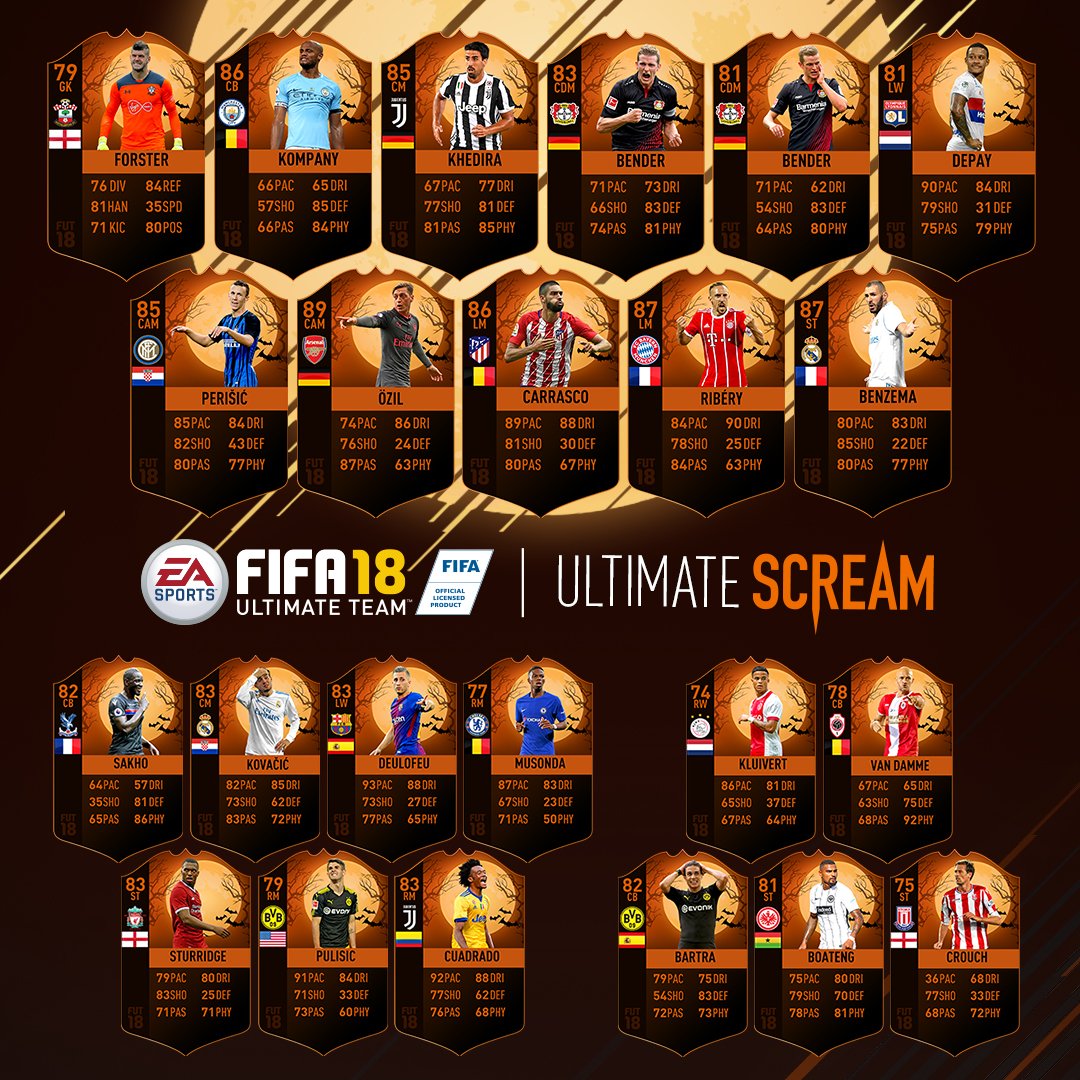 Have you managed to pack any of these spooky players yet?
---
Founder & developer of this dope gaming platform. 20 year old gamer who loves to waste time chasing noobs on Fortnite, riding with my posse on Red Dead Redemption 2 and travelling across the coast on Crew 2