Ubisoft Reveal New Far Cry 5 Joseph Seed Figurine
Posted Jan 10, 2018 by DarthHazard
---
With the launch of the game only a few months away, Ubisoft has already started to bring out Far Cry 5 related products to create some early revenue for the franchise.
And this time, it's a pretty cool looking 32cm Far Cry 5 figurine of priest Joseph Seed who players will be coming across a lot in the story. The figure dubbed "The Father's Calling" will have the priest shirtless and holding up a rifle to the sky. The gun featured in the figurine will be removable and so will the sceptre on the base. With a price of £49.99, the figurine is currently available to pre-order with a release date of 22 March 2018.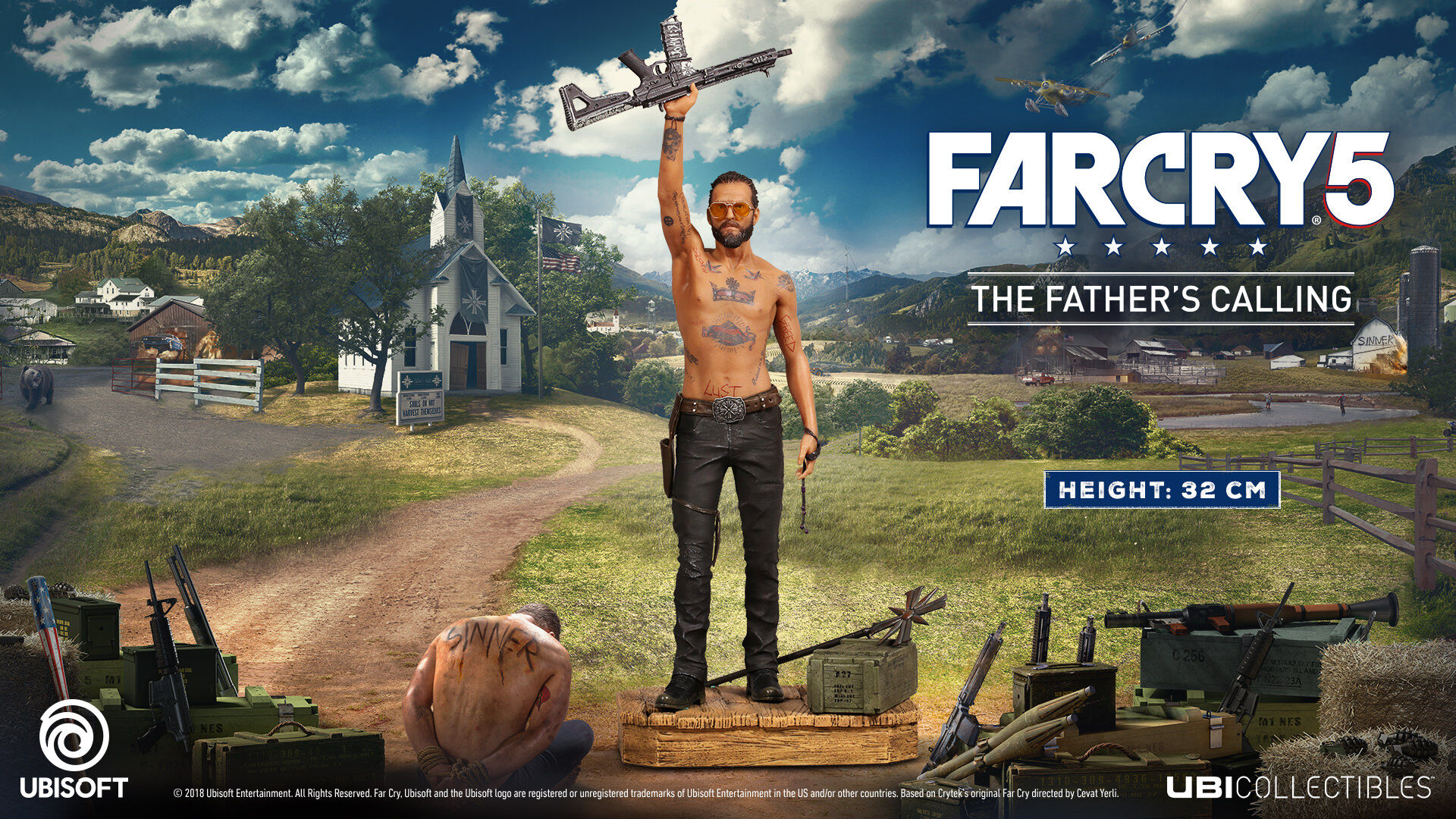 "Your Father is calling to you… Joseph Seed is not only a priest, but also the charismatic leader of the Project at Eden's Gate. Discover a new Ubicollectibles figurine showing the Father rousing his believers to defend their holy project."
If you would like to pre-order the figurine, you can do so through the Ubisoft Store. Will you be getting "The Father's Calling"?
---
Founder & developer of this dope gaming platform. 20 year old gamer who loves to waste time chasing noobs on Fortnite, riding with my posse on Red Dead Redemption 2 and travelling across the coast on Crew 2