The Hong Kong Protests Have Moved To GTA: Online
Posted Dec 27, 2019 by DarthHazard
---
The protests and violence in Hong Kong have caused problems for a few developers, with many of their resulting actions bringing in huge amounts of backlash from fans.
And it seems Rockstar is next to be under the limelight with the Hong Kong protests now taking place in Grand Theft Auto Online.
The Diamond Casino Heist update that arrived on the online portion of the game has brought in a host of new items to the game, many of which resemble some of the clothing that the protestors have been using in Hong Kong.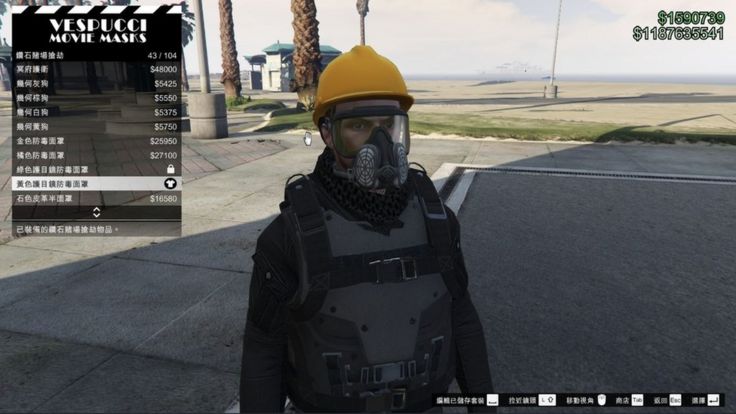 Shared on LIHKG, users have been dressing their GTA characters in yellow hard hats and gas masks to resemble the real-life protestors. But it's just not their appearance that gamers are looking to replicate. Many have been copying the actions of the protestors by throwing in-game petrol bombs at the LSPD patrol cars. Players looking to join in have been requested to join the "Glory to Hong Kong" crew on the Rockstar Social Club website.
We will have to wait and see if China decides to make a statement or even react to these events. Grand Theft Auto V is already banned in China as the game contains drugs, violence and scenes of a sexual nature. However, that has not stopped many in China from playing the game as it can be downloaded from Steam and accessed using certain loopholes.
This is not the first time that games have been involved in the Hong Kong events. The most prominent event happened not too long ago when Blizzard banned a professional Hearthstone player for showing support for protestors during a tournament. That decision was met with a huge backlash from fans, sponsors and even employees.
Are you surprised with the protests moving to Grand Theft Auto: Online? And will we see similar events in other online games? Leave your thoughts in the comments below.
---
Founder & developer of this dope gaming platform. 20 year old gamer who loves to waste time chasing noobs on Fortnite, riding with my posse on Red Dead Redemption 2 and travelling across the coast on Crew 2