Rune Zhaba Amphibious ATV Added With GTA Update
Posted Jan 03, 2020 by DarthHazard
---
Rockstar has been releasing content updates for years now and it doesn't look like they will be slowing down at all. The latest content update adds the Rune Zhaba Amphibious ATV and more.
The Rune Zhaba Amphibious ATV is a "big, tough and relentlessly aggressive" off-road vehicle that will allow you to travel at speeds on land, mud, swamp and beach. This will be available from the Warstock Cache and Carry website at a price of $2.4 million.
As with all content updates, there will be several bonuses for the new year. You can jump into a game of Hunt the Beast, King of the Castle or Criminal Damage to earn triple rewards on all free mode events. Players will also be able to earn doubled payouts for Business Battles until the 8th of January. But that's not it. Payouts will also be doubled for the Bunker series.
If you've been struggling to leave The Diamond Casino & Resort, you might want to spend a little more time inside as a new podium vehicle has been added. The Seasonal Pfister Comet will be available to be won from The Lucky Wheel. Every player gets a free spin every day so spin the wheel for the chance to win some RP, clothing, money or the grand prize of the Comet.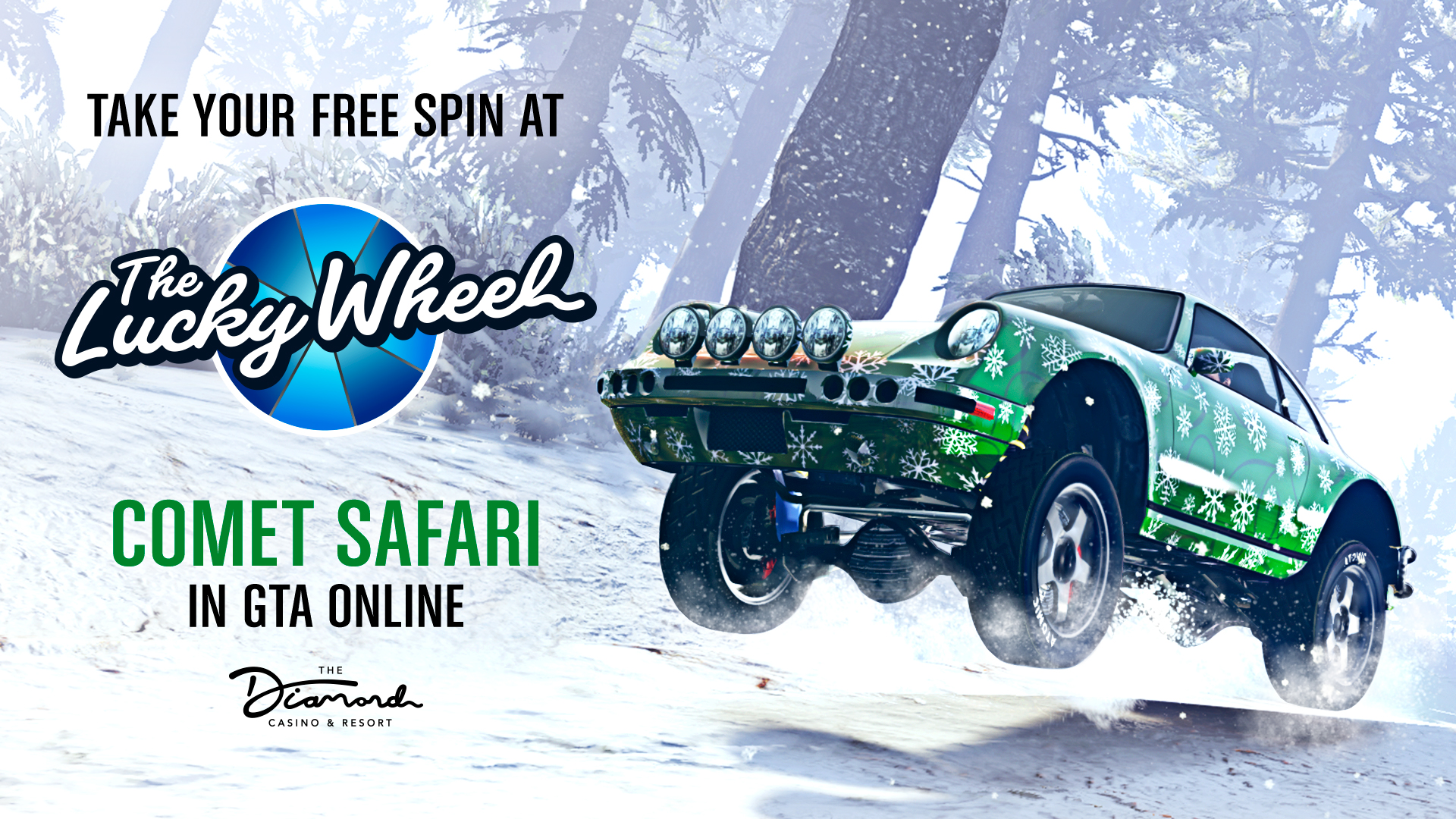 Make sure to play Grand Theft Auto Online before the 8th of January to receive the "It's a Wrap" livery for the Comet Safari.
Various discounts have also been added to the game including 35% off penthouses, penthouse add-ons and renovations and nightclubs. Various vehicle discounts have also been added including 40% off the Weeny Issi Classic and 25% off the Enus paragon R.
Twitch Prime Members that enjoy GTA Online will be able to claim some new benefits. This time around this includes Pixel Pete's Arcade property in Paleto Bay which will be given via a rebate within 72 hours of purchase. You will also be entitled to an extra 10% off the current week's discounts.
Are you looking forward to trying out the new Rune Zhaba Amphibious ATV? Or is it too expensive for your vehicle collection? Leave your thoughts in the comments below.
---
Founder & developer of this dope gaming platform. 20 year old gamer who loves to waste time chasing noobs on Fortnite, riding with my posse on Red Dead Redemption 2 and travelling across the coast on Crew 2