Rockstar celebrates 4 years of GTA Online with GTA$400K giveaway
Posted Oct 28, 2017 by DarthHazard
---
Four years of Grand Theft Auto Online have flown past and to celebrate this Rockstar will be rewarding players with login bonuses, discounts and more.
All players who log in to Grand Theft Auto Online at any point on the 6th of November will receive GTA$400,000. The amount will be deposited to their Maze Bank account between the 6th and 13th of November.
And the fun doesn't stop there. To celebrate the Halloween holiday, the Fränken Stange, the Lurcher and the demonic LCC Sanctus will return to the game and will also be 25% off for players. Halloween masks and facepaint will also receive a 25% discount. But if spending your money isn't your thing, all players who log in will receive some in-game horror film t-shirts: the Cheerleader Massacre 3 T-Shirt, the Vinewood Zombie T-Shirt, and the Knife After Dark T-Shirt.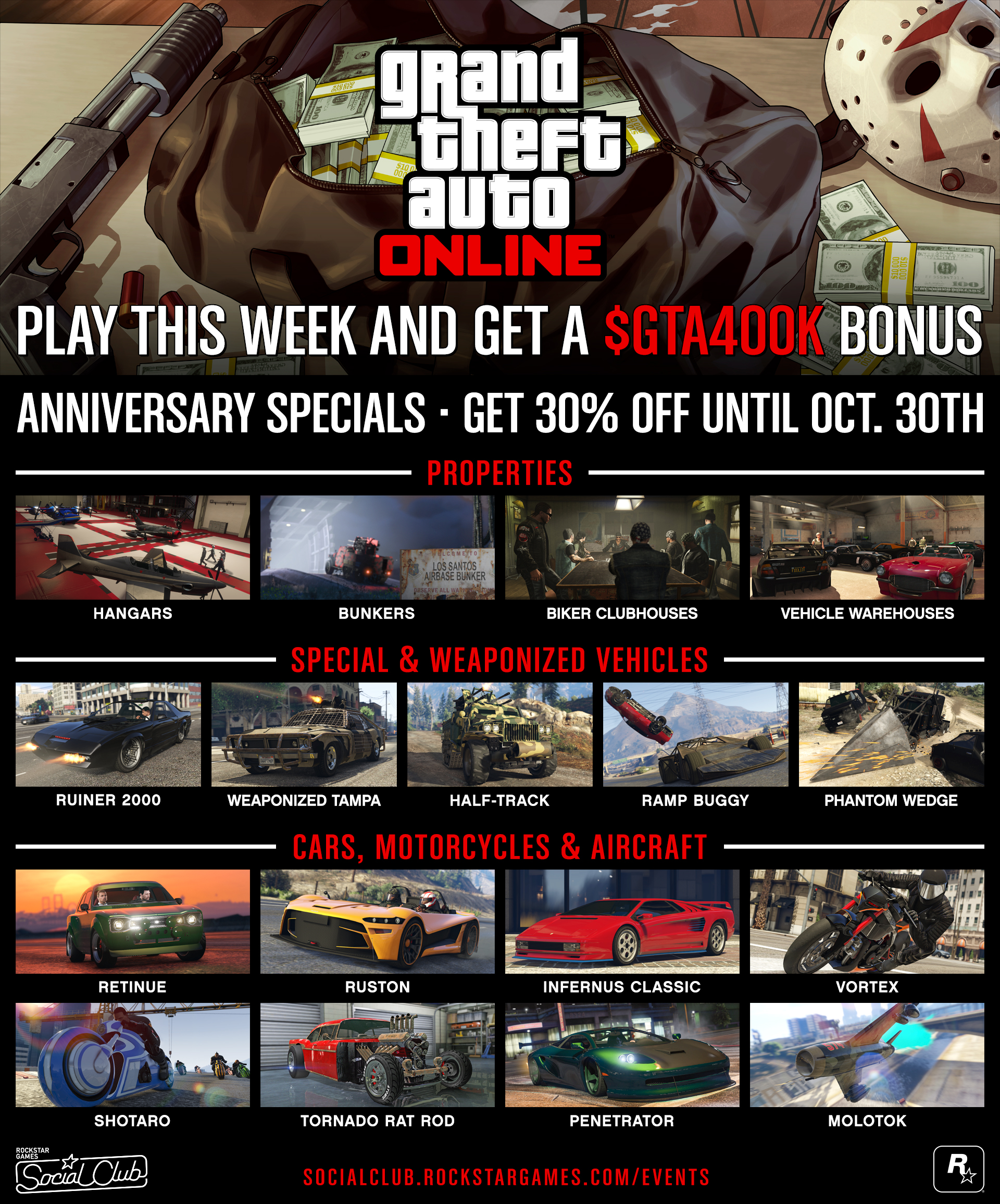 But it's not only discounts and some free t-shirts that Rockstar have added to the game, the Vigilante will be available from the Warstock Cache & Carry site from the 27th of October. "Equipped with rocket propulsion technology and front-mounted machine guns (with room for a missile upgrade), the Vigilante will strike fear and provide swift justice to those who come for your throne. "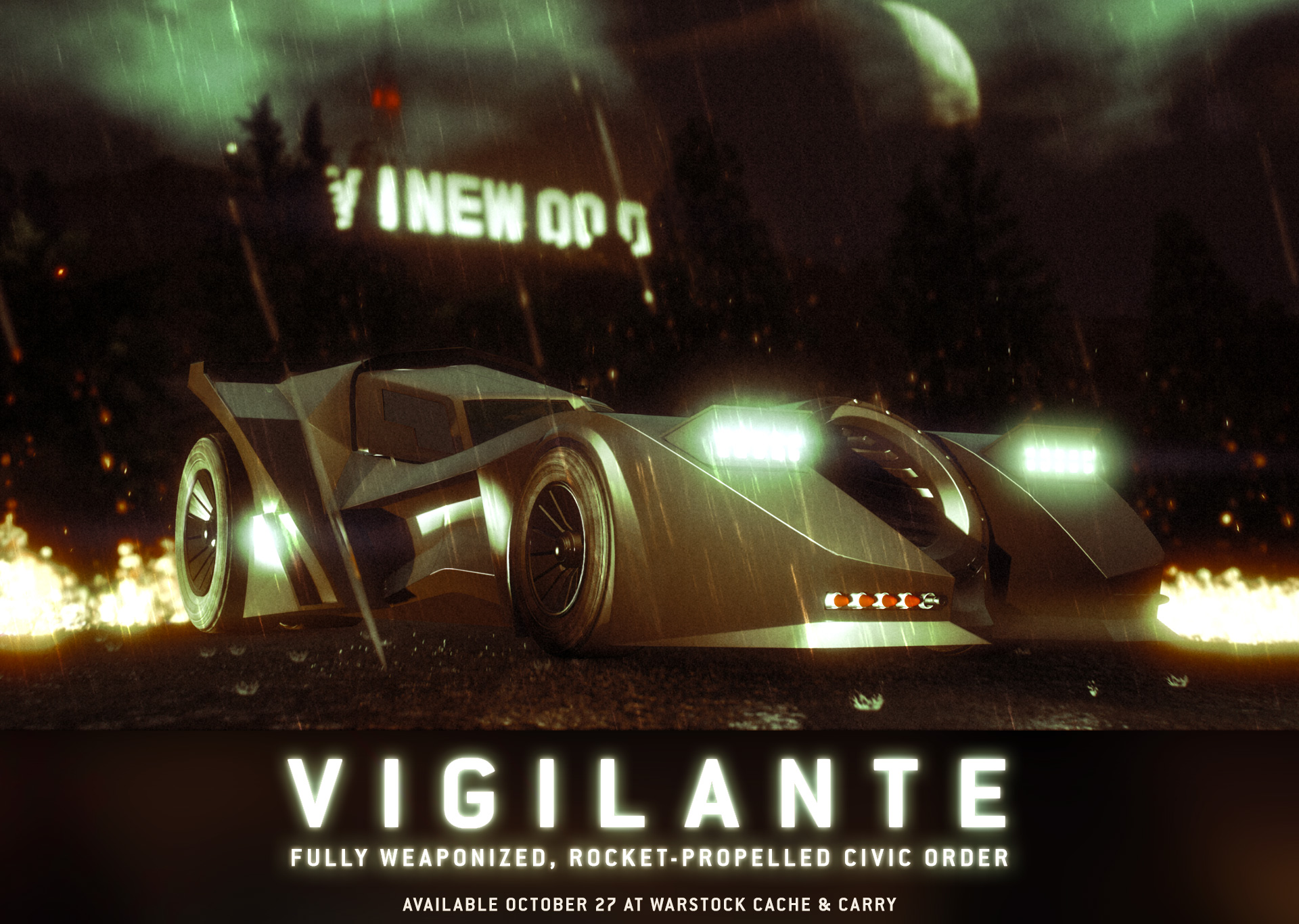 Will you be looking forward to driving the Vigilante?
---
Founder & developer of this dope gaming platform. 20 year old gamer who loves to waste time chasing noobs on Fortnite, riding with my posse on Red Dead Redemption 2 and travelling across the coast on Crew 2