Red Dead Redemption 2 Confirmed For PC & Stadia
Posted Oct 04, 2019 by DarthHazard
---
Xbox and PlayStation gamers have been able to enjoy Red Dead Redemption 2 for a while now but PC gamers will finally be able to join the fun very soon.
Rockstar has announced today that the popular game will be getting a PC version on the 5th of November 2019.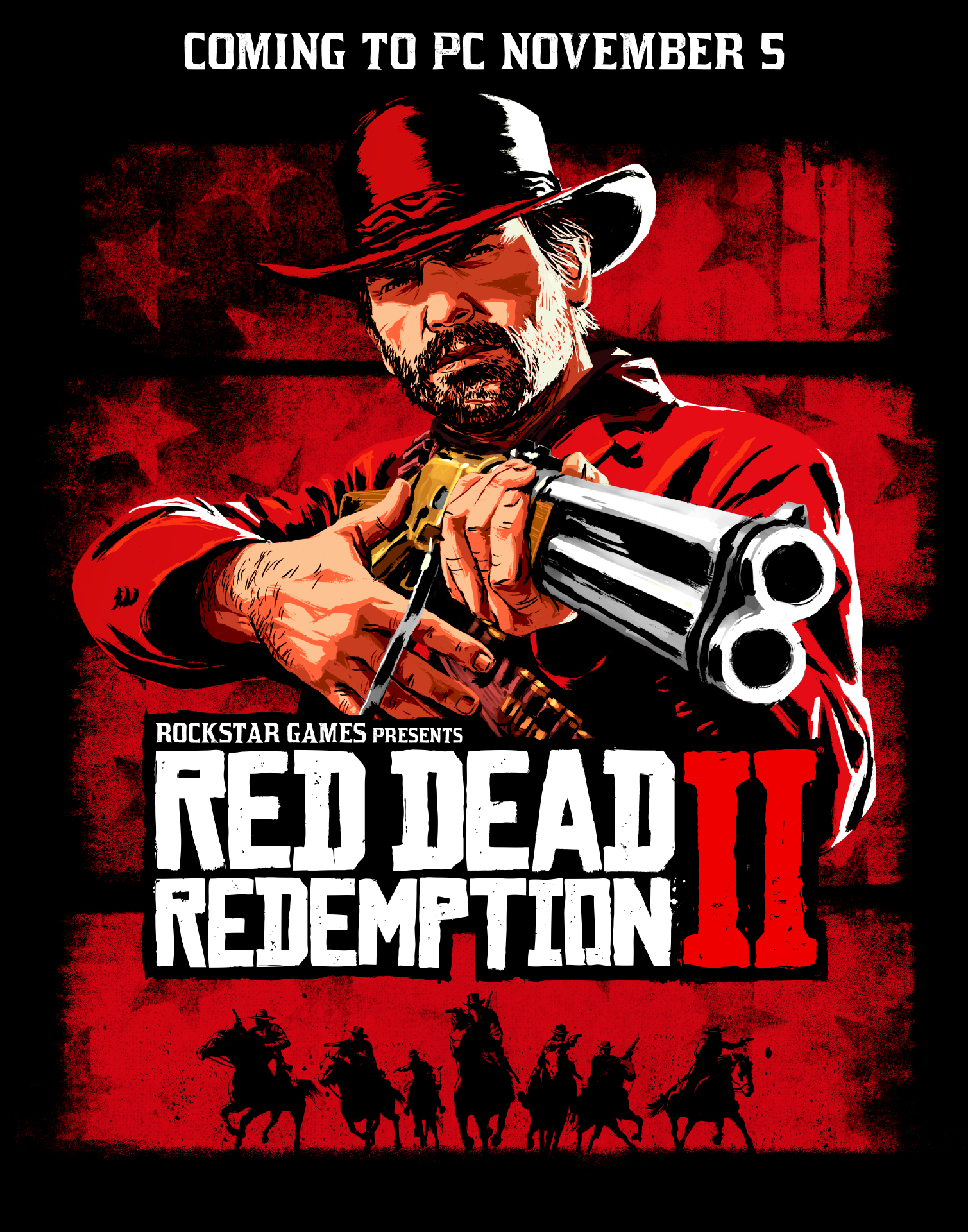 The game will be the first game from the Red Dead Redemption series to be released for PC. The PC version of the game will feature graphical and technical enhancements "for increased immersion along with new Bounty Hunting missions, Gang Hideouts, Weapons and more".
As with the console versions, "free access" to the world of Red Dead Online will be included and the online mode will feature all previous updates that have arrived on console including the latest update featuring Frontier Pursuits and the roles of Bounty Hunter, Trader, and Collector.
Players will be able to pre-order Red Dead Redemption 2 for PC from the 9th of October at 11 AM ET exclusively on the Rockstar Games Launcher until the 22nd of October. This will also provide users with a limited time offer where players can choose two free Rockstar Games PC titles from the following list:
Grand Theft Auto III
Grand Theft Auto: Vice City
Grand Theft Auto: San Andreas
Bully: Scholarship Edition
L.A. Noire: The Complete Edition
Max Payne 3: The Complete Edition
Pre-ordering with the Rockstar Games Launcher will also reward players with free upgrades to the Premium Editions of RDR2 and the following:
Outlaw Survival Kit for Story Mode
War Horse for Story Mode
Treasure Map for Story Mode
Cash Bonus for Story Mode
50 Gold Bars for Red Dead Online
After the exclusive time period with the Rockstar Games Launcher, the PC version of RDR2 will be available to pre-order from the Epic Games Store, Greenman Gaming, the Humble Store, GameStop, and other digital retailers. Pre-ordering from these stores will provide players with 25 Gold Bars for Red Dead Online.
Arrival on Steam will happen later on in December 2019.
It was also announced that the game will be available as a launch title for Google Stadia!
Additionally, make sure to download the Rockstar Games Launcher before the 8th of October to get Grand Theft Auto: San Andreas for free!
Are you looking forward to playing Red Dead Redemption 2 on your PC? Or will you stick to the console version of the game? Leave your thoughts in the comments below.
---
Founder & developer of this dope gaming platform. 20 year old gamer who loves to waste time chasing noobs on Fortnite, riding with my posse on Red Dead Redemption 2 and travelling across the coast on Crew 2