Red Dead Online Update Arriving 10th September
Posted Sep 03, 2019 by DarthHazard
---
Rockstar announced that a whole host of new features will be arriving soon and we now finally have a date for the arrival of this huge update.
Arriving on the 10th of September, the update will add new features and changes to Red Dead Online including three new Frontier Pursuits, "the next step in the continual evolution of Red Dead Online".
In addition to the first three new Roles comes dramatic improvements to player control with quicker and more responsive movement across all phases of combat and locomotion; the ability to redesign your character's appearance without resetting progress; greater damage resistance while in the Defensive playing style; new Ability Cards; new Daily Challenges and Daily Role Challenges; more Dynamic Events happening across the frontier; a slew of new items and much more.
With the additions of Roles, you will have a new journey to embark on. As you progress through each role, you will unlock unique items, skills, Cash and Gold payouts.
Completing a Role activity such as hunting a bounty or finding a collectible will earn you some Role XP which will allow you to progress through Role Ranks. As you unlock Role Ranks, you will be able to earn Role Tokens which can then be used to unlock new skills. One such skill includes being able to duck for protection on horseback!
What are the roles?
The Bounty Hunter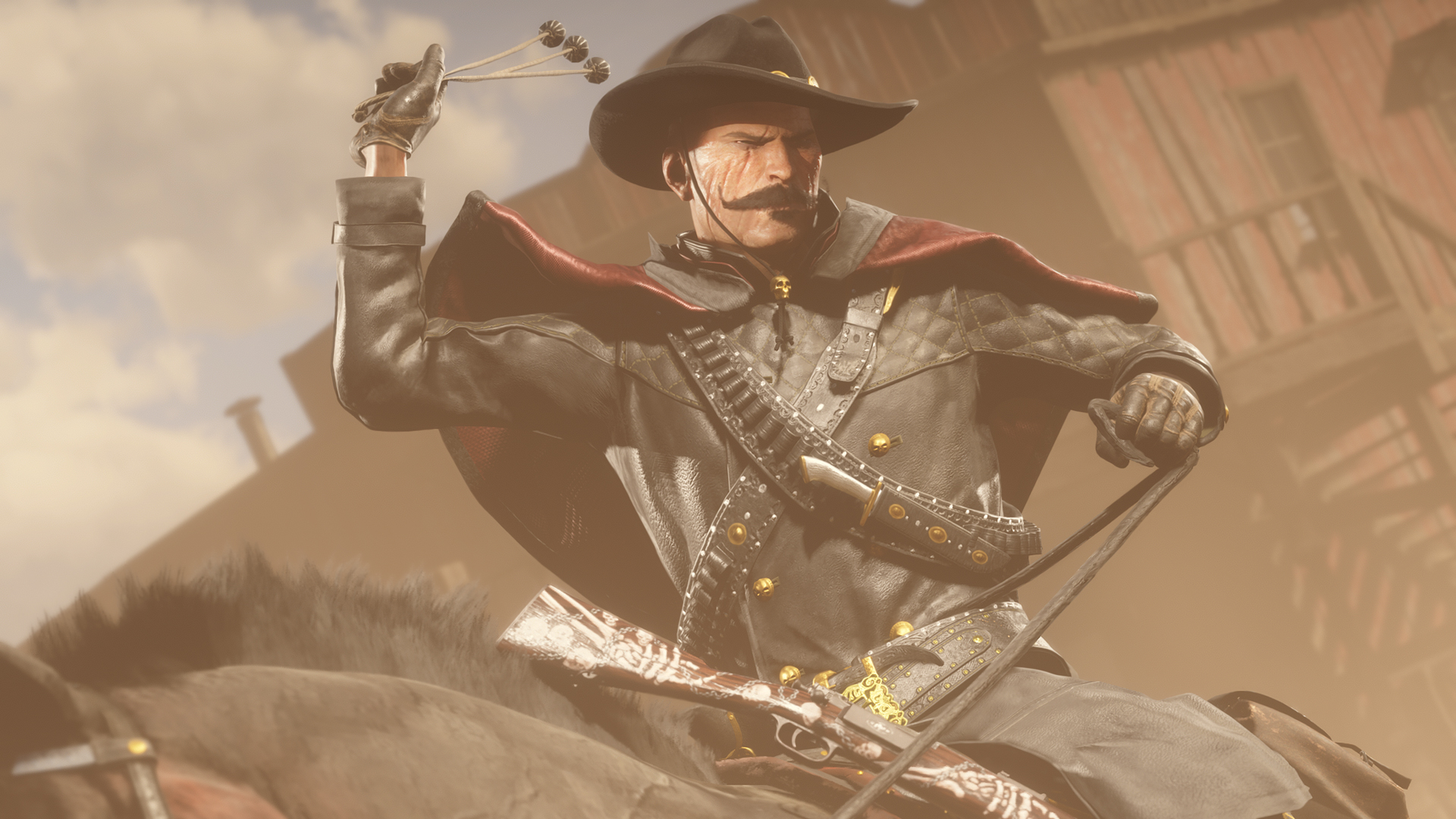 You can start your journey as a bounty hunter by purchasing the license for 15 Gold Bars. However, Twitch Prime members will get the license for free.
Once you have reached rank 12 for the Bounty Hunter role, you will be able to hunt other players that have amassed a bounty of $20 or more! You will need to bring in your bounty before the allotted time whilst also ensuring they do not escape once captured. If you do so, you will receive an award while the criminal serves their time.
The Trader
By spending 15 Gold Bars, you can purchase a Butcher's Table to begin your journey. However, all PlayStation 4 players will receive this Butcher's Table for free.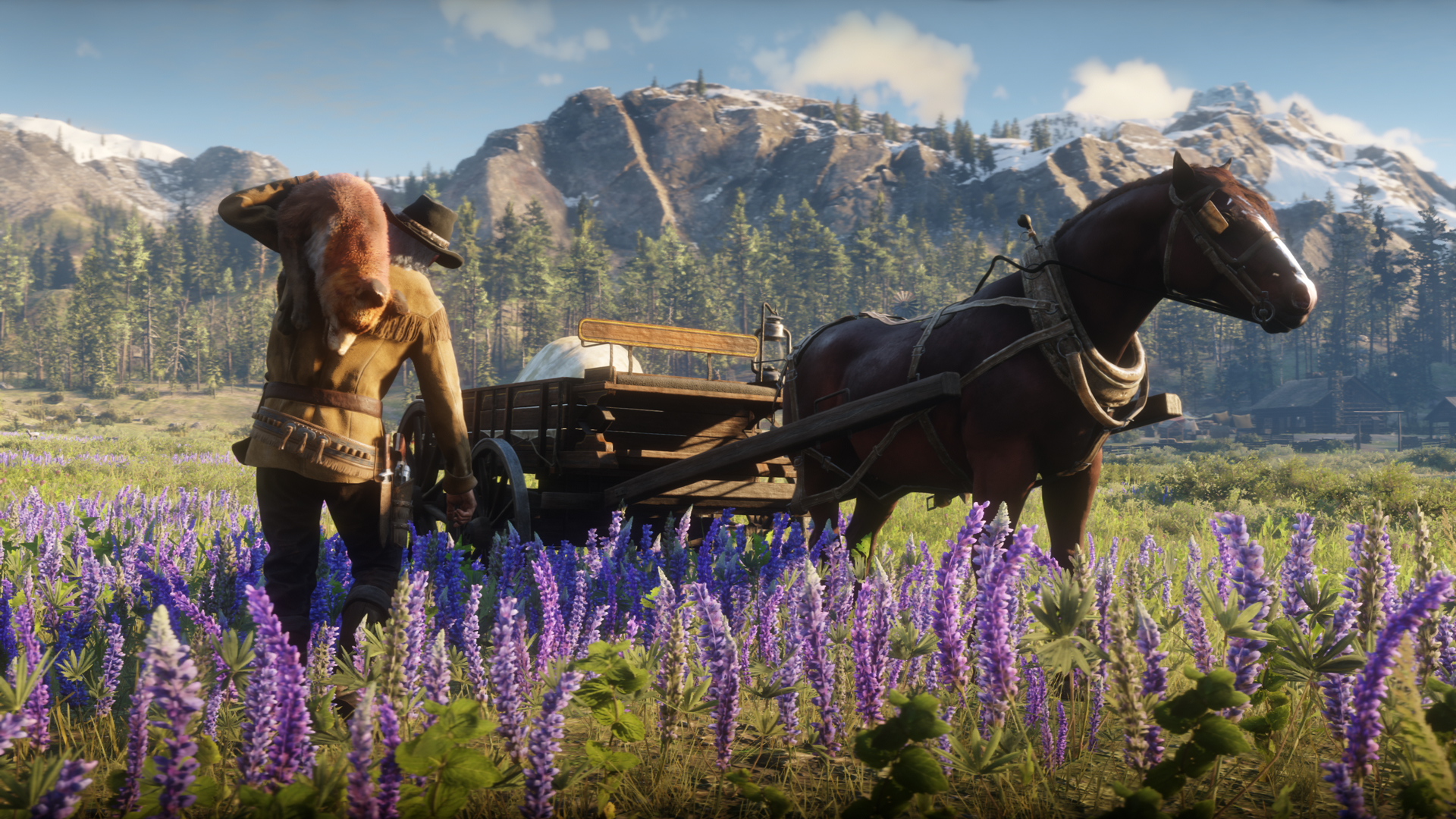 By hunting animals, you will be able to provide Cripps with Materials. You will also need to go on Resupply Missions to gather any additional materials. Cripps will then proceed to produce sellable goods which you will then need to deliver as part of low-risk local deliveries or across greater distances for a premium.
The Collector
For 15 Gold Bars, you can acquire the Collector's Bag and "get started on the path of the Collector". However, if you have collected all 54 hidden playing cards, you will get the bag for free.
As you explore the world, you will need to find valuable treasures. You can choose to sell these individual treasures or collect entire sets for an increased reward. As you progress through the ranks, you will be able to unlock useful tools like a metal detector.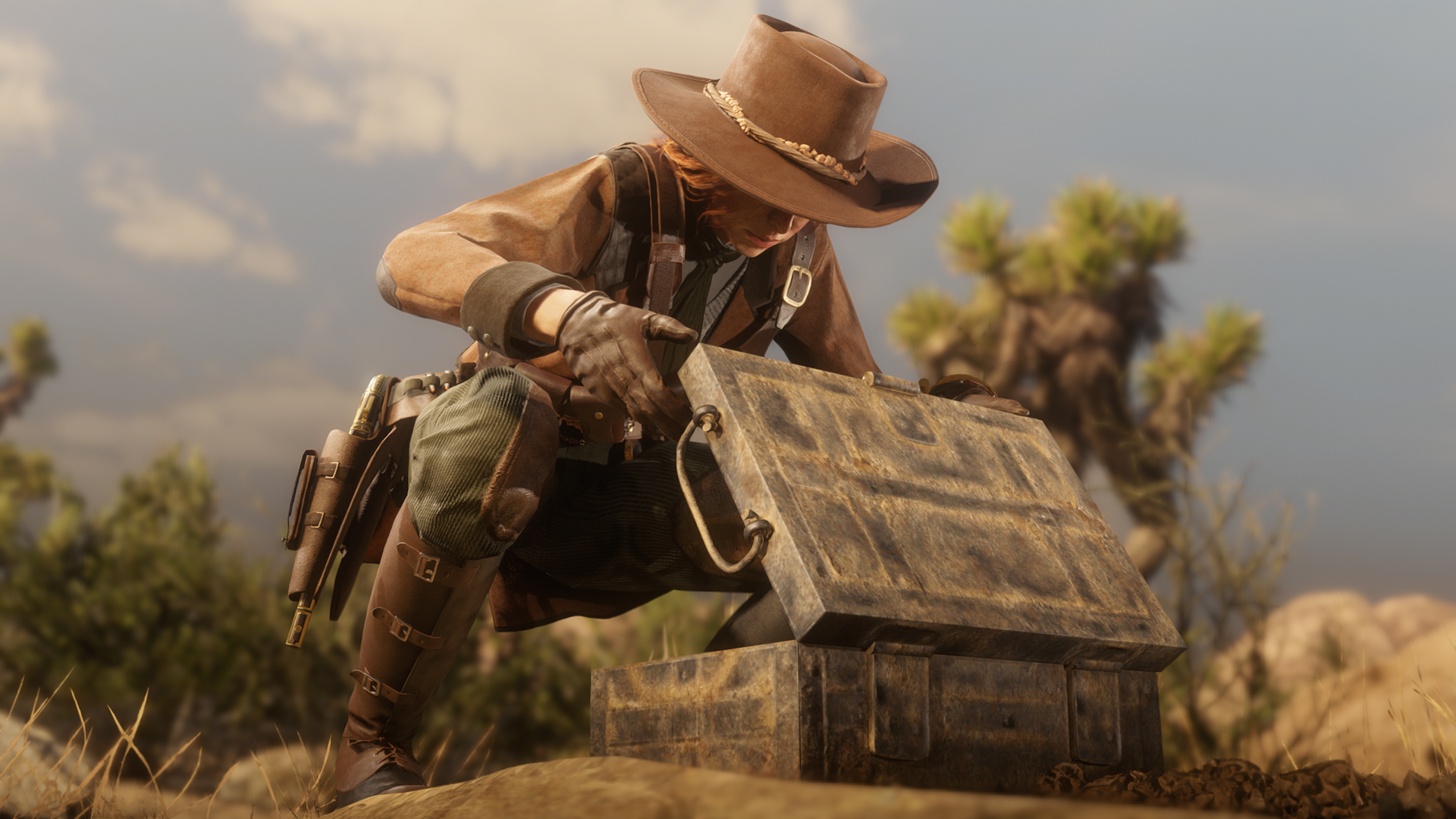 But this won't be it. The upcoming update will also add new features and gameplay updates including brand new Role Free Roam events, additional stable slots, improved selling prices of Jewellery, lootable containers in ambient wagons and weapons rebalancing to reduce reliance on headshots as the primary kill method.
Players will also finally be able to redesign their character's appearance without having to worry about resetting their progress in Red Dead Online.
---
Founder & developer of this dope gaming platform. 20 year old gamer who loves to waste time chasing noobs on Fortnite, riding with my posse on Red Dead Redemption 2 and travelling across the coast on Crew 2