Premier League POTY Cards Arrive In FIFA 19
Posted Apr 29, 2019 by DarthHazard
---
Having received the PFA Player of the Year and Young Player of the Year awards last night, Liverpool's Virgil Van Dijk and Manchester City's Raheem Sterling have received a well deserved upgrade on FIFA 19.
Van Dijk's new Player of the Year card will see him reach an overall rating of 96 and boast a blistering 86 pace, 99 defence and 99 physical. Sterling will also be rewarded with a 96 rating left wing card featuring an even faster 99 pace, 95 shooting and 91 passing. Both cards will have excellent statistics, enough to play them in any position on the pitch although they will, of course, play best as a centre back and left winger! Both brand new POTY and YPOTY cards for Van Dijk and Sterling are available in FIFA 19 now after competition of the PFA Player of the Year Squad Building challenges.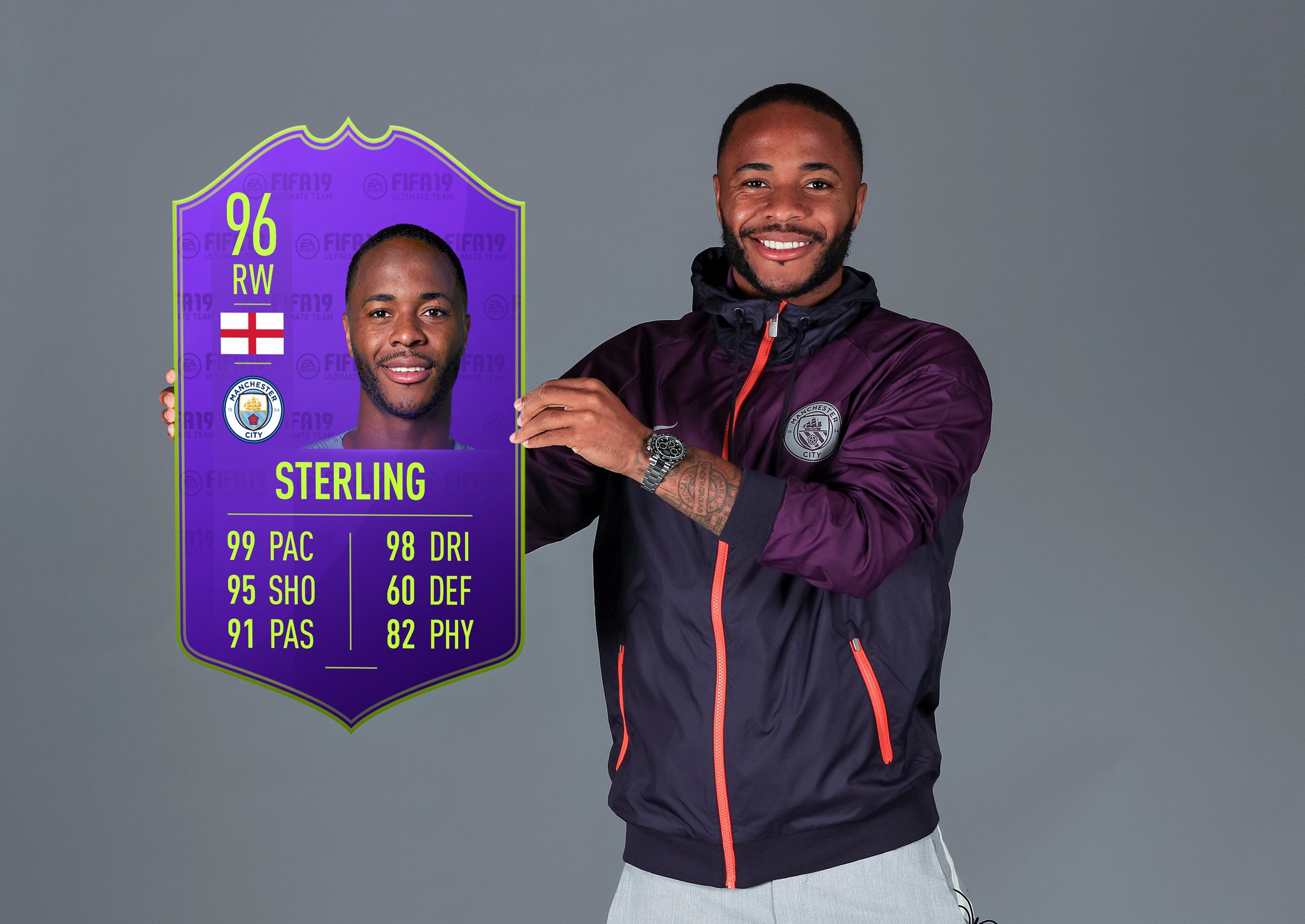 Getting Van Dijk for your Ultimate Team will require you to exchange three 87 rated squads and one 85 rated squad (all requiring at least 7 inform cards in total between them). Sterling, on the other hand, will require three 87 rated squads, one 86 rated squad and one 85 rated squad (4 informs in total between them).
Unfortunately, don't expect either card for anything less than 1,000,000 coins unless you have a considerable number of high rated cards in your club already. Furthermore, it would be great time to sell on high rated players in the Transfer Market from the Premier League and Liverpool as these cards are required to get both Van Dijk and Sterling.
Additionally, it be may be wise to hold back for the moment until the English Premier League TOTS cards come out in a few weeks with Sterling and Van Dijk surely be included after their great seasons with their clubs and potentially getting similar rated cards with similar statistics & attributes.
FIFA players will surely be looking forward to trying out either card and both cards will certainly improve any squad that they are put into on FIFA Ultimate Team. Will you be completing the SBC's for one of Van Dijk and Sterling? Or are you looking to save up your coins and players for a cheaper upgrade for your team?
---
Founder & developer of this dope gaming platform. 20 year old gamer who loves to waste time chasing noobs on Fortnite, riding with my posse on Red Dead Redemption 2 and travelling across the coast on Crew 2