'Path To Glory' Revealed For FIFA 18 Ultimate Team
Posted Nov 10, 2017 by DarthHazard
---
EA Sports have unveiled 'Path To Glory, a brand new event that will see new cards and squad building challenges added to Ultimate Team.
The event was launched today and gamers can now find 25 brand new live cards in packs with a further 4 cards being released through SBCs. The event will end on the 17th of November although players will be able to find the cards on the transfer market at any time.
The 'Path To Glory' cards will be similar to OTW cards and will "dynamically upgrade and can get ratings boosts throughout the season". The full team can be found below: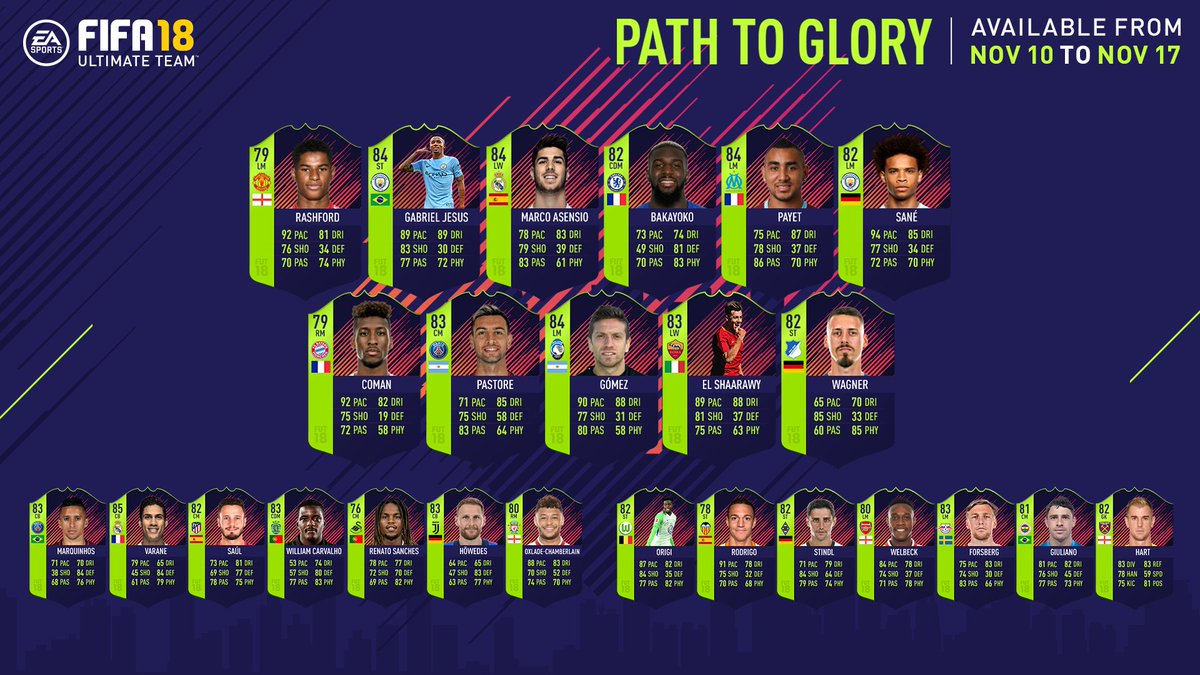 Will you be trying to pack a 'Path To Glory' card?
---
Founder & developer of this dope gaming platform. 20 year old gamer who loves to waste time chasing noobs on Fortnite, riding with my posse on Red Dead Redemption 2 and travelling across the coast on Crew 2