New Final Round Added With Patch For Fall Guys
Posted Aug 12, 2020 by DarthHazard
---
Players haven't had to wait too long for an update to the newly launched Fall Guys with a brand new patch dropping today.
Ever since the game was released for PC and PS4 players, the developers have promised new content and we've already got a glimpse of what to expect in the future.
The new patch has introduced Jump Showdown as a final round level that was previously available in the beta but was removed for the full release of the game. The level is somewhat similar to Jump Club except that certain floor segments will fall away until only a few remain. The last player standing will get the coveted crown.
It's not just a brand new level though, with a few bugs being fixed in this patch including:
Lowering the weighting for Royal Fumble to add more final round variation
Fixed crash at launch with certain regional calenders set in the operating system
Matchmaking and server errors will provide better error messages
Fixed physics behaving erratically at high framerate on levels like Tip Toe
Fixed crown in Fall Mountain not being grabbable in rare situations (so you won't be grabbing and then climbing on top of the crown anymore)
Collisions in Block Party that allowed them to climb onto the side has been addressed
Fixed parties sometimes failing due to too many requests
Fixed Big Tease achievement not unlocking in certain regions
Fixed certain game controller models not being detected on PC
Players still have a little bit of time left to get their hands of the limited time Wolf skin which was available to first week players. That will be disappearing very soon so make sure to get it for your account before it is removed!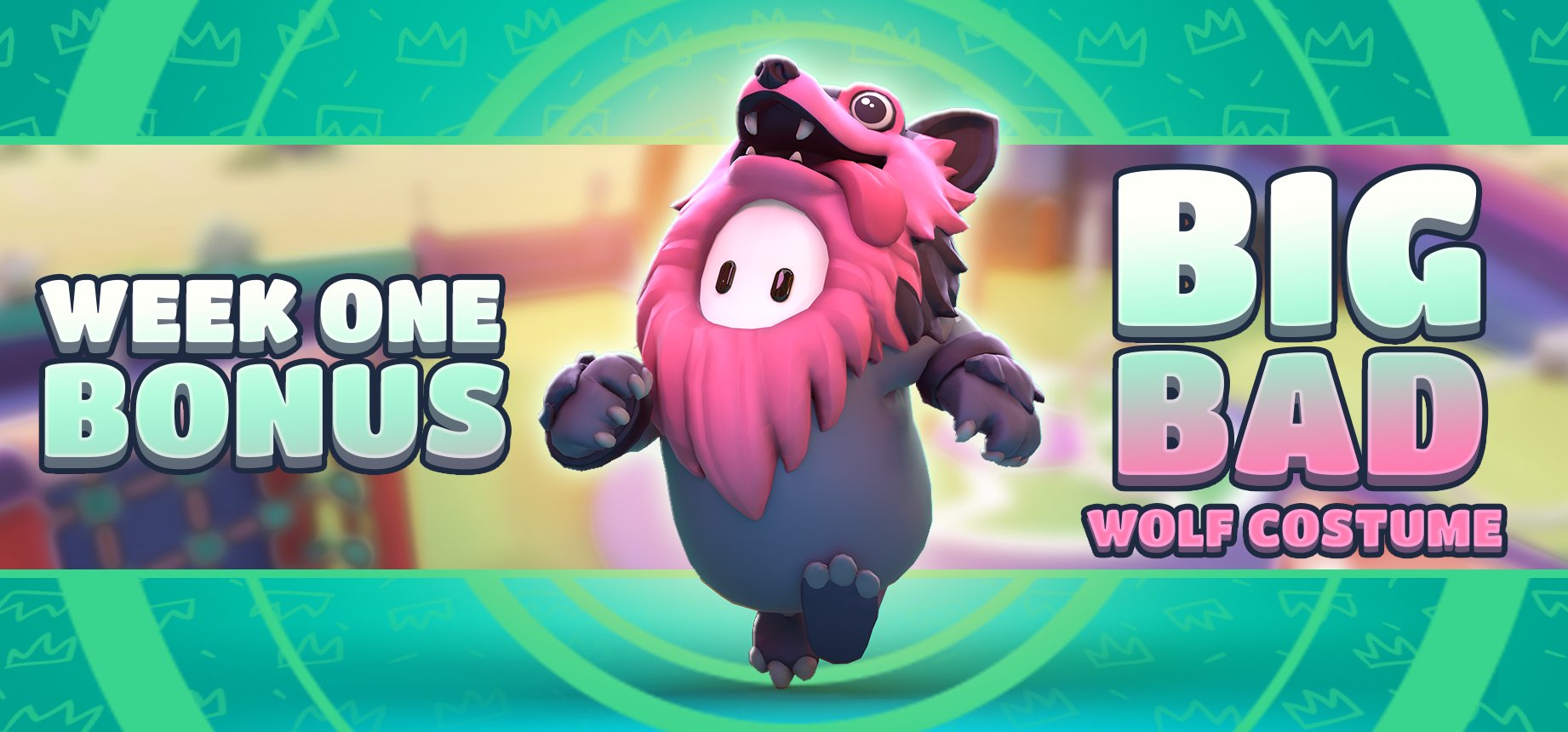 Are you happy with the latest Fall Guys patch? And have you had a chance to try the new final round yet? Leave your thoughts in the comments below.
---
Founder & developer of this dope gaming platform. 20 year old gamer who loves to waste time chasing noobs on Fortnite, riding with my posse on Red Dead Redemption 2 and travelling across the coast on Crew 2