Multiple Freebies Available In Red Dead Redemption 2
Posted Feb 08, 2020 by DarthHazard
---
Rockstar continues to update the online portion of Red Dead Redemption 2 and as a special celebration, players can now get a few freebies for their characters.
If you've played the game anytime between the 4th of February to the 10th of February, you will be eligible to receive some new gifts for your new or existing career as a Bounty Hunter. Go to the Bounty Board to receive a free Bounty Hunter License. You will also be able to get around 25 Bolas, a thrown weapon that tangles the legs of any fleeing bounty. You will also be provided with 25 Tracking Arrows. To pick these freebies up, just visit your Camp Lockbox or your nearest Post Office.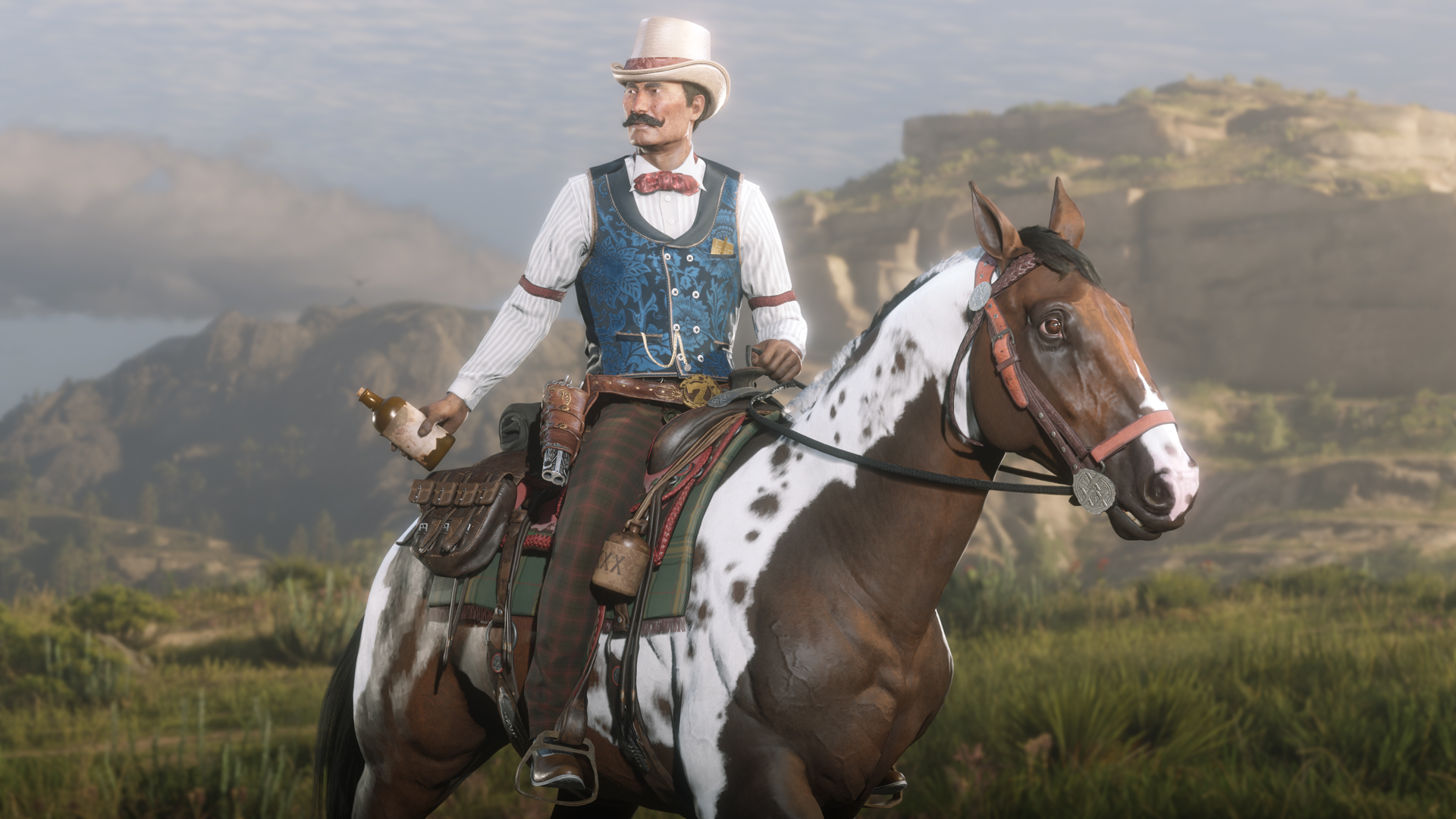 And as with any celebration event, Rockstar has provided some additional bonuses and benefits including some discounts on horses, stable slots and more.
You will be able to take advantage of the 25% off discount for additional stable slots. And to pick your stables, you will get 40% off the Breton, Kladruber, Criollo, and Norfolk Roadster Horses. And if you're after some emotes, the "I'm Watching You", "Hat Tipping", "Look To Distance", and "Hangover" emotes are also 40% off.
And the special relationship with PlayStation continues, with PlayStation Plus members receiving free Mash Refills for their Moonshiner operation (3 refills) and 3 free Trader Resupplies.
Make sure to link up your Twitch prime membership to your Rockstar Games Social club as you will also receive a Collector's Bag and Polished Copper Still Upgrade for free.
Will you be kickstarting your career as a bounty hunter on Red Dead Redemption 2? Or will you be taking advantage of the special horse discounts? Leave your thoughts in the comments below.
---
Founder & developer of this dope gaming platform. 20 year old gamer who loves to waste time chasing noobs on Fortnite, riding with my posse on Red Dead Redemption 2 and travelling across the coast on Crew 2