Lowriders week begins on Grand Theft Auto Online
Posted Apr 13, 2019 by DarthHazard
---
Rockstar's habit of constant updates and additions to Grand Theft Auto Online doesn't seem to be slowing with the introduction of Lowriders week.

Lovers of cars and celebration will be able to take advantage of several discounts and bonuses available exclusively for lowriders.
The first set of bonuses have been added for all eight Lowrider missions provided by Lamar Davis. Each time you complete a Lowrider mission, you be will be rewarded with double rewards. To get started on a Lowrider mission, make sure to visit Benny's Original Motor Works and see Lamar Davis.
But that's not it. Double GTA$ and RP are offered for various game modes including Keep the Pace, Inch by Inch and In and Out. Additionally, Keep the Pace will be an extremely fun game mode to play with your brand new or recently upgraded Lowrider as it requires players to keep their vehicle above a minimum speed whilst navigating jumps, obstacles and other players.
Players can also look forward to unlocking the "convincing knock-off Fake Vapid Tee" which will be available to players for simply playing GTA Online anytime at least once until the 17th of April.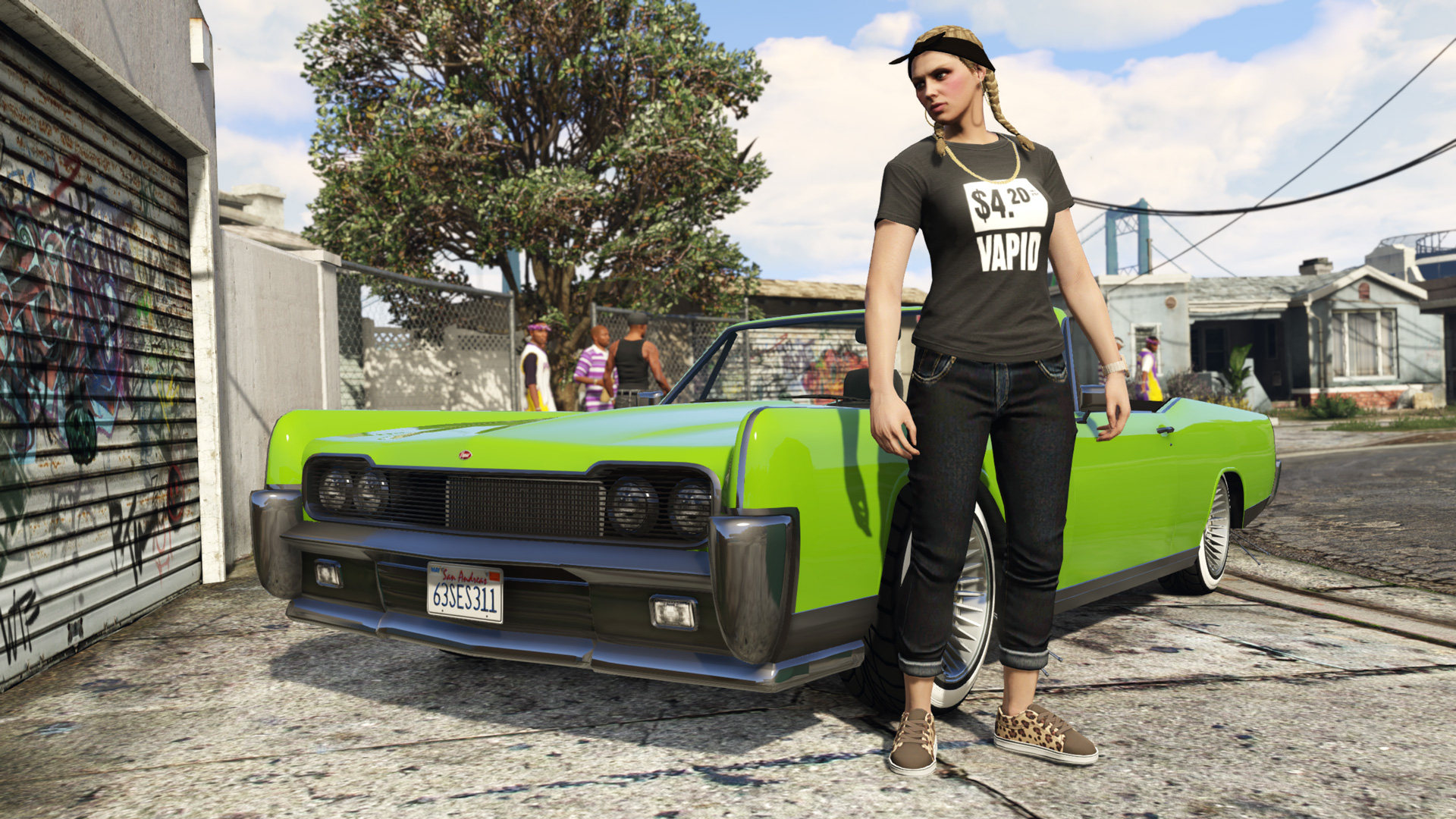 Once you've enjoyed the great rewards provided during Lowriders week, you can take advantage of some great discounts at Benny's Original Motor Works including:
30% off the Vapid Slamvan, Vapid Chino, Pfister Comet, Declasse Moonbeam and Dewbauchee Specter

4

0% off Benny's upgrades, Hydraulics, Engine Blocks, Steering Wheels, Air Filters, Trunks and Dials.
Will you be taking advantage of Lowriders week and using the discounts to pimp out your lowrider? And what's your favourite Lowrider mission? Leave your thoughts in the comments below.
---
Founder & developer of this dope gaming platform. 20 year old gamer who loves to waste time chasing noobs on Fortnite, riding with my posse on Red Dead Redemption 2 and travelling across the coast on Crew 2