Leak Suggests Halo Infinite Free-To-Play Multiplayer
Posted Jul 31, 2020 by DarthHazard
---
A now-removed excerpt on the website of the UK retailer, Smyths Toys, seems to suggest that Halo Infinite will have a free-to-play multiplayer.
The excerpt read:
"The legendary Halo series returns with the most expansive Master Chief campaign yet and a groundbreaking free-to-play multiplayer experience. Enjoy up to 120 FPS and greatly reduced load times creating seamless gameplay with Xbox Series X."
The detail has now been removed from the page on the Smyths Toys website although it can still be viewed using the Wayback Machine.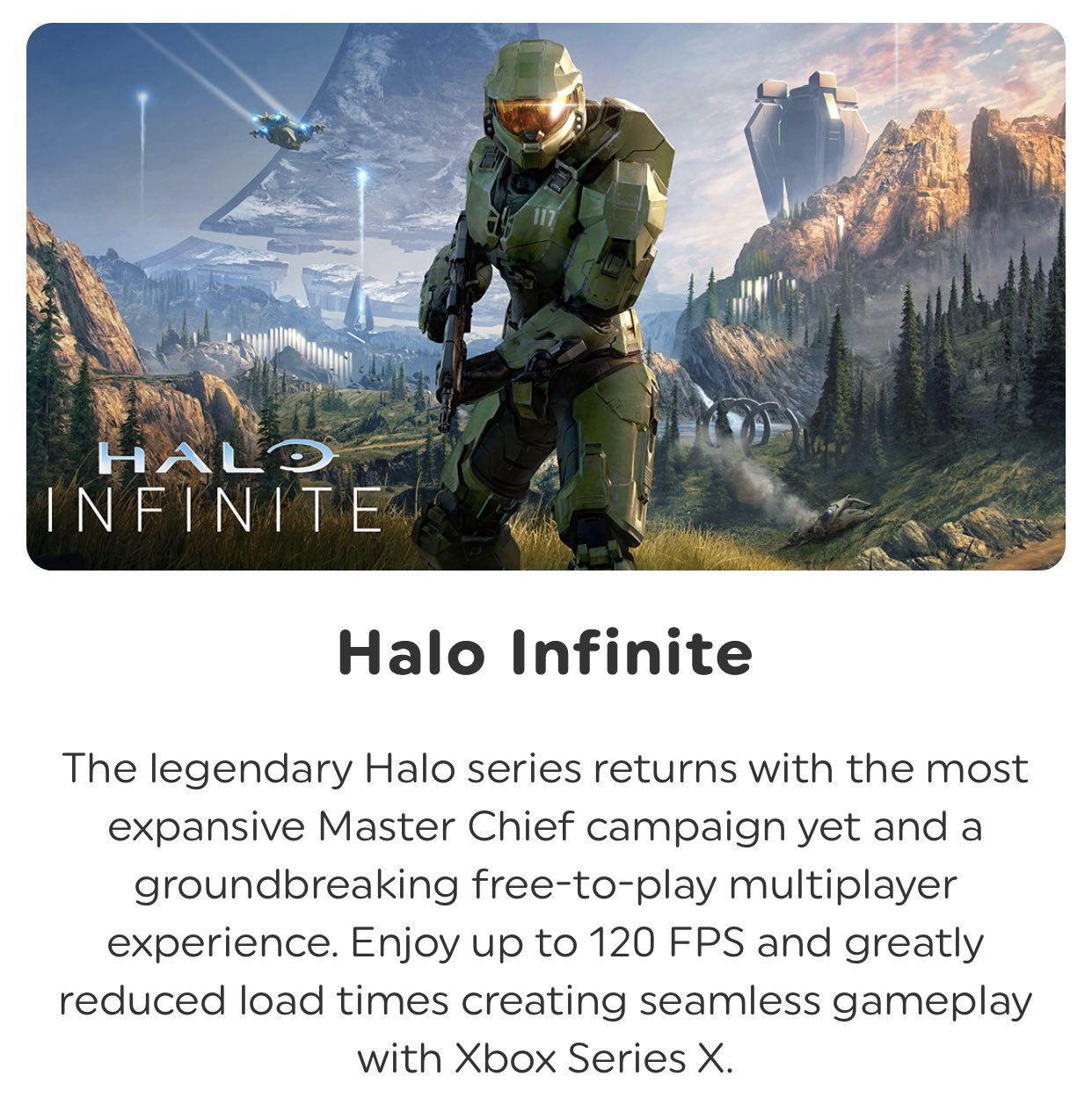 An Xbox leaker, Klobrille, then went on to confirm the details and add that the arena mode will aim for 120FPS on the Xbox Series X. The multiplayer will also feature customisation options completely new to Halo and a Battle Pass system.
Players haven't been given too many details regarding the multiplayer side of Halo Infinite yet but a recent blog post did address the recent complaints about the graphics and visuals of the game. The develpers had "decided to shift back towards the legacy aesthetics that defined the original trilogy" after receiving strong community feedback.
Are you excited for Halo Infinite Multiplayer? And would you prefer if it was free-to-play? Leave your thoughts in the comments below.
---
Founder & developer of this dope gaming platform. 20 year old gamer who loves to waste time chasing noobs on Fortnite, riding with my posse on Red Dead Redemption 2 and travelling across the coast on Crew 2