Join The GTA Online Battle With Free Alien Suits
Posted May 11, 2020 by DarthHazard
---
If you've been playing Grand Theft Auto: Online recently, you might have been put in the middle of an unofficial war between two sets of aliens. And now Rockstar has ensured that everyone can take part in.
Green and Purple "aliens" have been going against each other in lobbies, with some getting into small groups and attacking unsuspecting players as they mind their own business. Whilst this is all unofficial and mainly stemming from players just messing about, Rockstar has decided to allow everyone to take part in the fun by giving out alien suits and a pool cue.
Players have until the end of the week to get their free suit which is sold at $300,000 each usually. To take advantage of this offer, simply visit any clothing store and go up to the counter. Here, choose the "Outfits: Arena War" option and scroll down until you find both the Green Martian Suit and Purple Martian Suit. Both will be available for just $0. Make sure to buy both even if you do plan on only using it once as it might just save you $300,000 in the future.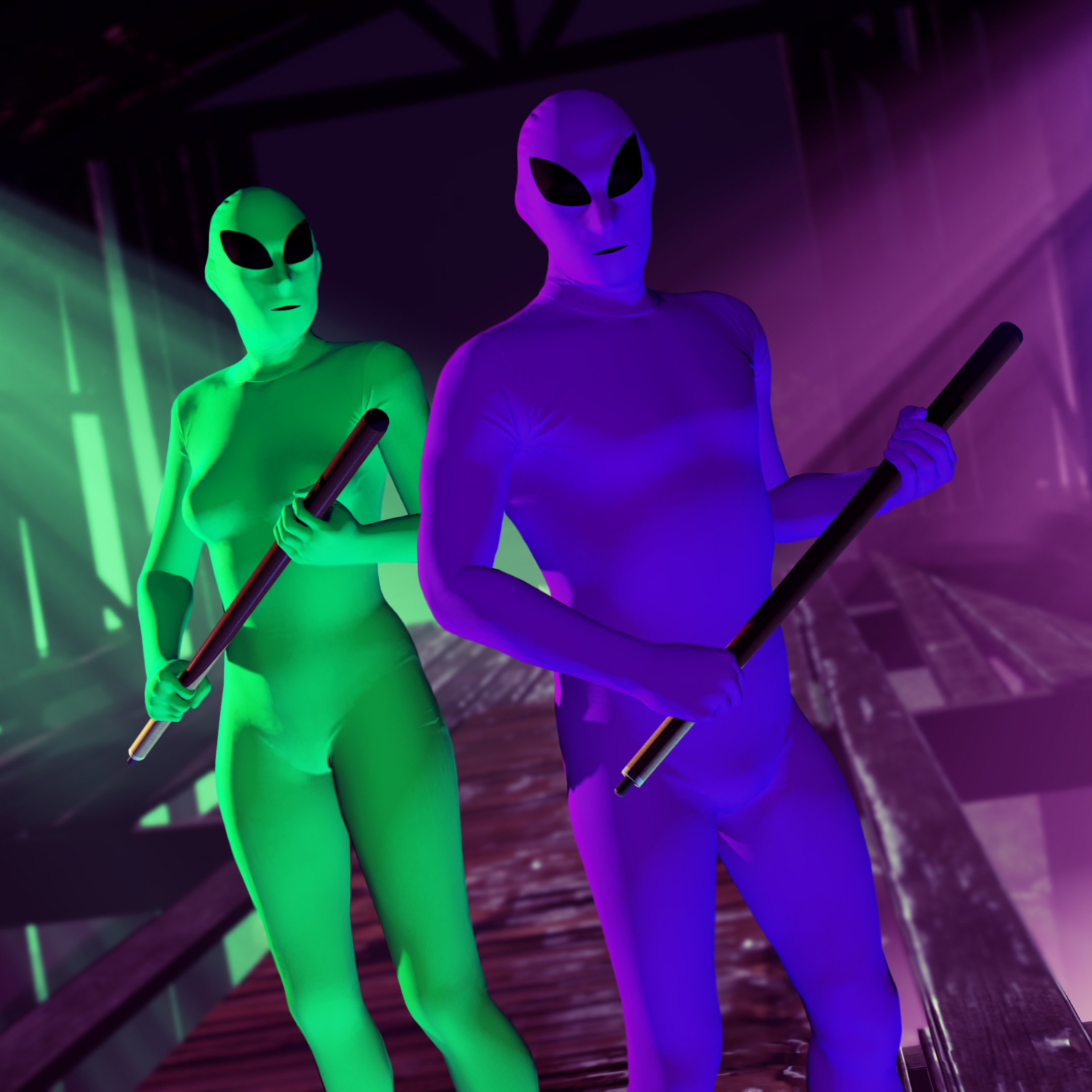 And if you're looking to beat some innocent players or aliens, make sure to pick up your free Pool Cue from any Ammu-Nation store. Simply visit the Melee section of the store and choose the Pool Cue which will also be available for just $0.
Players also have a chance to get $500,000 for free for simply logging in to GTA: Online in the month of May. The bonus will be sent to your Maze Bank account within 7 days.
Are you looking forward to getting into the alien mayhem in GTA: Online? And which side of the battle will you be joining? Leave your thoughts in the comments below.
---
Founder & developer of this dope gaming platform. 20 year old gamer who loves to waste time chasing noobs on Fortnite, riding with my posse on Red Dead Redemption 2 and travelling across the coast on Crew 2