Independence Day Celebrations Kickstart On GTA Online
Posted Jul 02, 2020 by DarthHazard
---
As ever, players can celebrate Independence Day in GTA Online with a range of bonuses including increased rewards and discounts.
Players will be able to enjoy some rare patriotic gems alongside the usual GTA$ and RP rewards in Business Battles. Rewards will include the Statue of Happiness T-Shirt and the Supa Wet Beer Hat.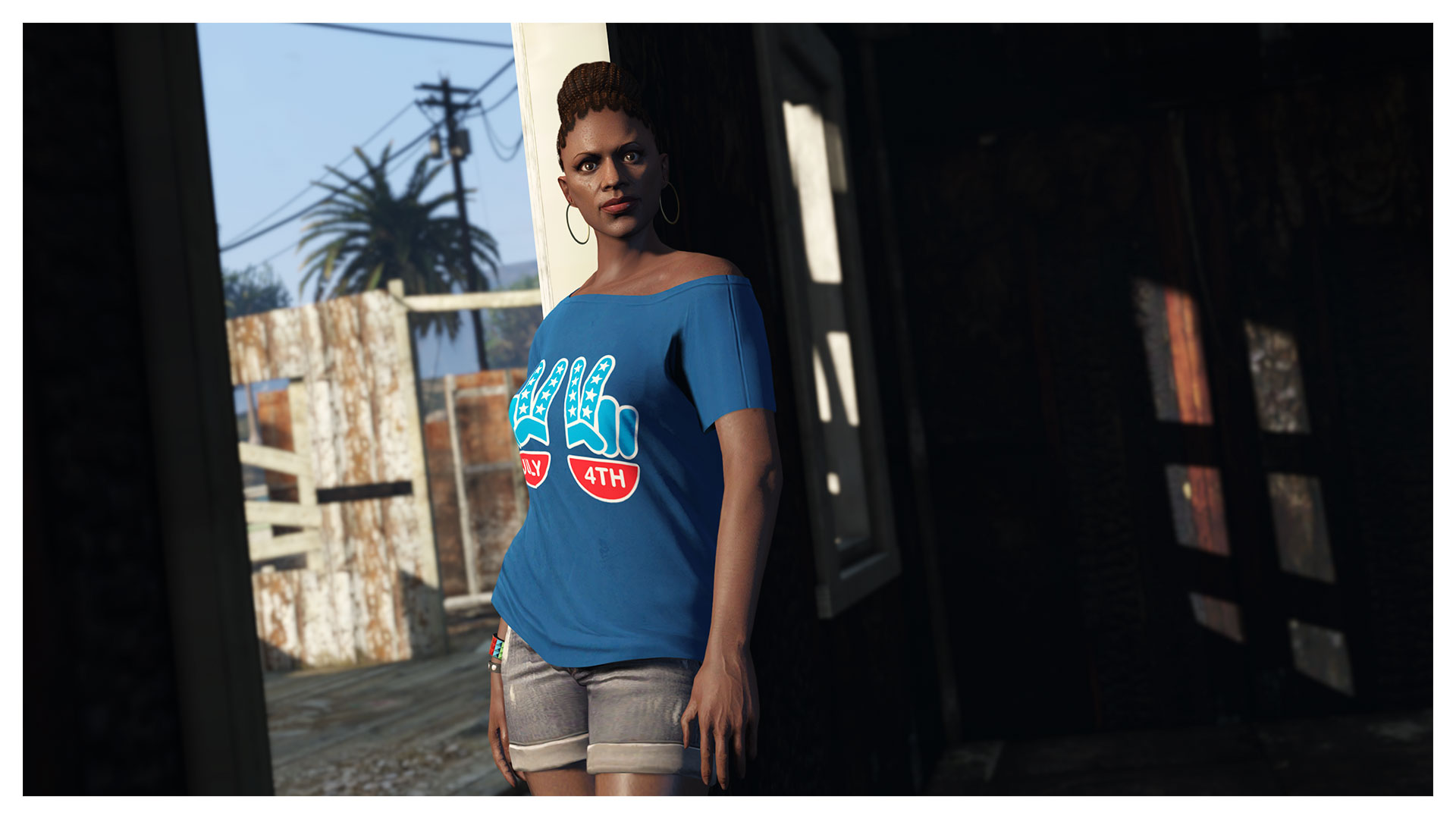 Players will also be able to take advantage of some great discounts on items like the Firework Launcher, the Liberator Monster Truck, Independence Day Clothing and Face Paints for up to 50% off.
If you are a fan of the Missile Base series, then get to playing some team-based modes such as Every Bullet Counts, Juggernaut and Clasher to earn double GTA$ and double RP.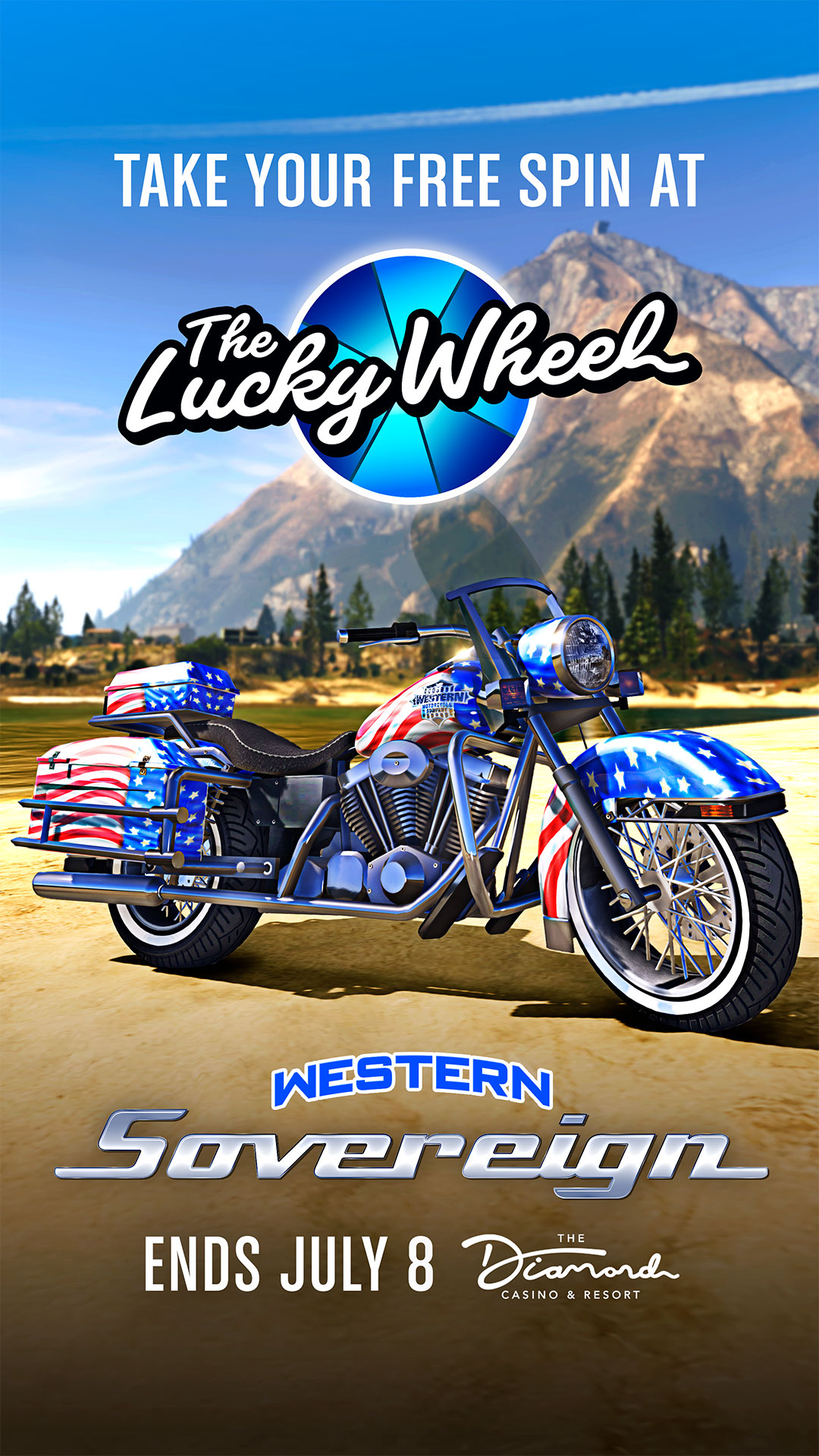 If you didn't get a chance to win the Scramjet from the Casino, you now have the chance to win the Western Sovereign which is now the podium vehicle available via the Lucky Wheel. So get down to the Diamond Casino & Resort to get your free spin! The Western Sovereign will be available until the 8th of July.
"Point it in the general direction of a ramp and jump it over a local landmark. For our sake and yours: please wear a helmet. Beer hats count as helmets, right?"
That is not it either. There are many other discounts available for a limited time including:
60% off the Mammoth Avenger and Customizations
50% off Yachts
50% off the Principe Deveste Eight
50% off Arcade Properties
70% off all Bunkers, Hangars and Facilities
As ever, PlayStation Plus members are able to get a nice little bonus that other players won't be able to get their hands on. Simply playing between now and the 5th of August will get you $1,000,000. Players will get an additional $1,000,000 every month until the launch of GTA Online on the PS5.
Will you be celebrating Independence Day on GTA Online? And what discounts will you be taking advantage of? Leave your thoughts in the comments below.
---
Founder & developer of this dope gaming platform. 20 year old gamer who loves to waste time chasing noobs on Fortnite, riding with my posse on Red Dead Redemption 2 and travelling across the coast on Crew 2