Genesis Expansion Announced For Ark: Survival Evolved
Posted Aug 09, 2019 by DarthHazard
---
Collectively called Genesis, two brand new expansion packs have been announced for Ark: Survival Evolved.
The first of the two expansion packs is set to be released sometime this December, with the second expansion pack arriving somewhat in Winter 2019. Definitive dates for the release of both expansion packs will be confirmed at a later point.
Genesis is promised to be a much more story driven experience for players and will include a connected narrative between the two expansions. The expansions will also bring some new creatures and areas including a water biome, snowy mountainous areas and volcanic regions.
Players won't need to worry about choosing the perfect spot to build their base in Ark: Genesis either. If you are able to tame a giant sea turtle then you can build your base right on its shell. The turtle will swim around in the water biome and will even dive underwater. Don't worry about this though as your base will be protected.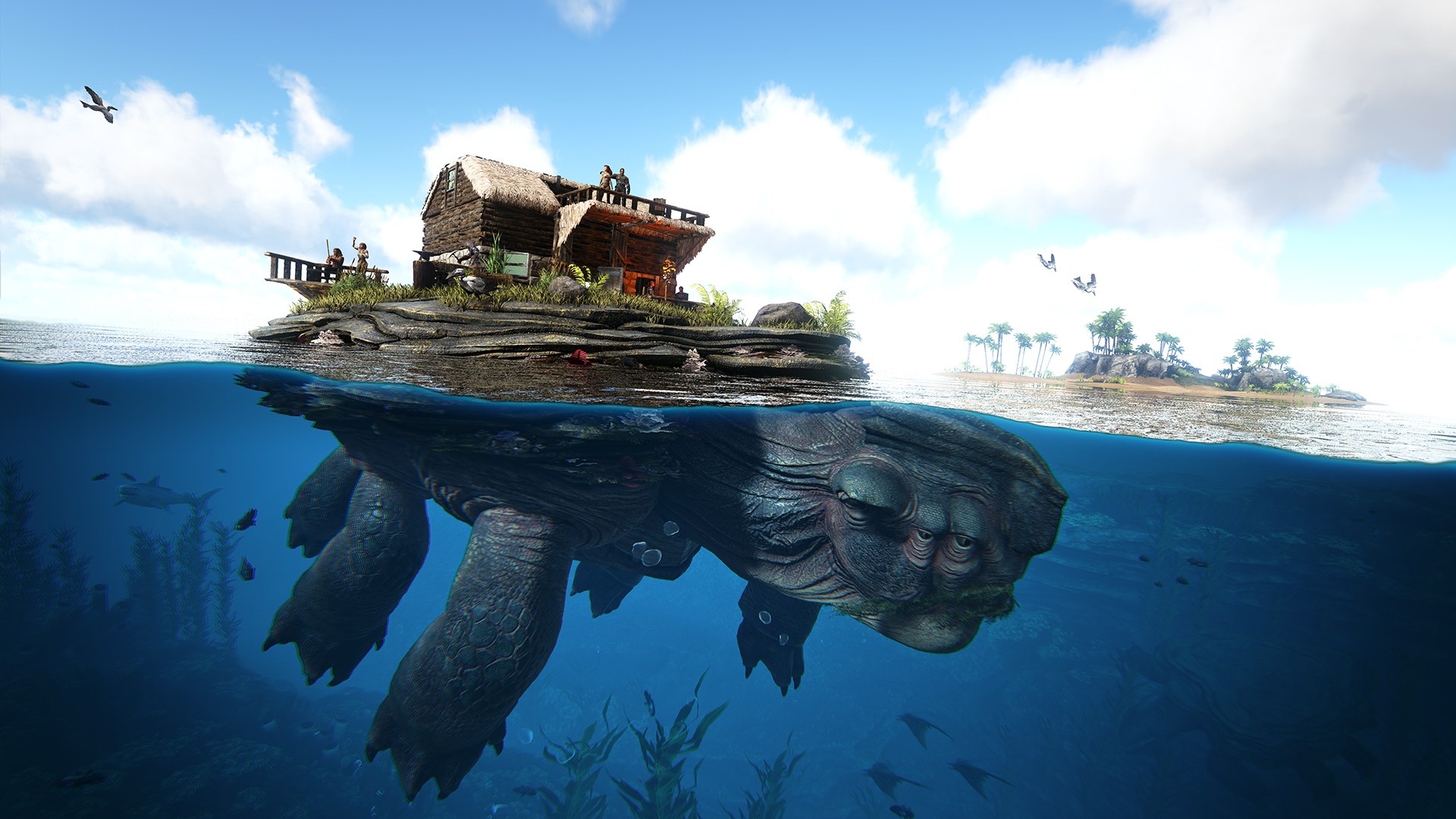 It's not just a brand new map, story and creatures that will be arriving either. HLN-A (or Human Learning Neural Aid) will be introduced to players and will be the first speaking character that will follow you throughout the game. This little companion that follows you will talk, provide you with missions and goals, illuminate dark areas and even display warning signs. Players can actually access HLN-A right away as long as they have pre-purchased the Season Pass although the companion is not fully complete yet so is somewhat limited in what they can do.
Ark: Survival Evolved is a crafting survival game that drops you on a mysterious island. Naked, freezing and starving, you will need to use your skill to kill/tame a variety of leviathan dinosaurs and other primeval creatures. You will also need to ensure that you hunt, harvest resources, craft items, grow crops, build shelters and even research technologies.
Are you looking forward to the Genesis expansion for Ark: Survival Evolved? And will you be building your base on a giant sea turtle? Leave your thoughts in the comments below.
---
Founder & developer of this dope gaming platform. 20 year old gamer who loves to waste time chasing noobs on Fortnite, riding with my posse on Red Dead Redemption 2 and travelling across the coast on Crew 2