Fortnite x Star Wars Collaboration Starts With Stormtrooper Skin
Posted Nov 15, 2019 by DarthHazard
---
Epic Games has announced a brand new collaboration with Star Wars and it has kickstarted with an Imperial Stormtrooper skin in the Fortnite Battle Royale Item Shop.
"The Imperial army has arrived". The announcement on the official Twitter account for Fortnite declared the arrival of the collaboration. It is unknown at the moment whether more items will be arriving but it surely won't be the only Star Wars themed item to be in the Item Shop.
Epic has previously had some great collaborations with brands including Marvel Avengers, John Wick, and even Batman. Similarly to those collaborations, the Stormtrooper skin will have its very own rarity – "Star Wars Series". Furthermore, the description states that the skin is "part of the Original Trilogy set" which should give us an indication that there will be more items arriving very soon.
Credit: InfinityFartDev
Eagle-eyed players on Reddit were able to find a Star Destroyer in the sky whilst playing Fortnite Battle Royale as well. Many believe that the ship will eventually arrive on the map and we should see some more active when the next Fortnite Battle Royale update arrives next week.
The Imperial Stormtrooper skin can be purchased from the Item Shop for 1,500 V-Bucks. However, you can also manage to get the skin for free. Similar to how a Borderlands themed skin was provided for free with a purchase on the Epic Games Store, purchasing Star Wars Jedi: Fallen Order on the Epic Games Store will provide you with this skin for FREE.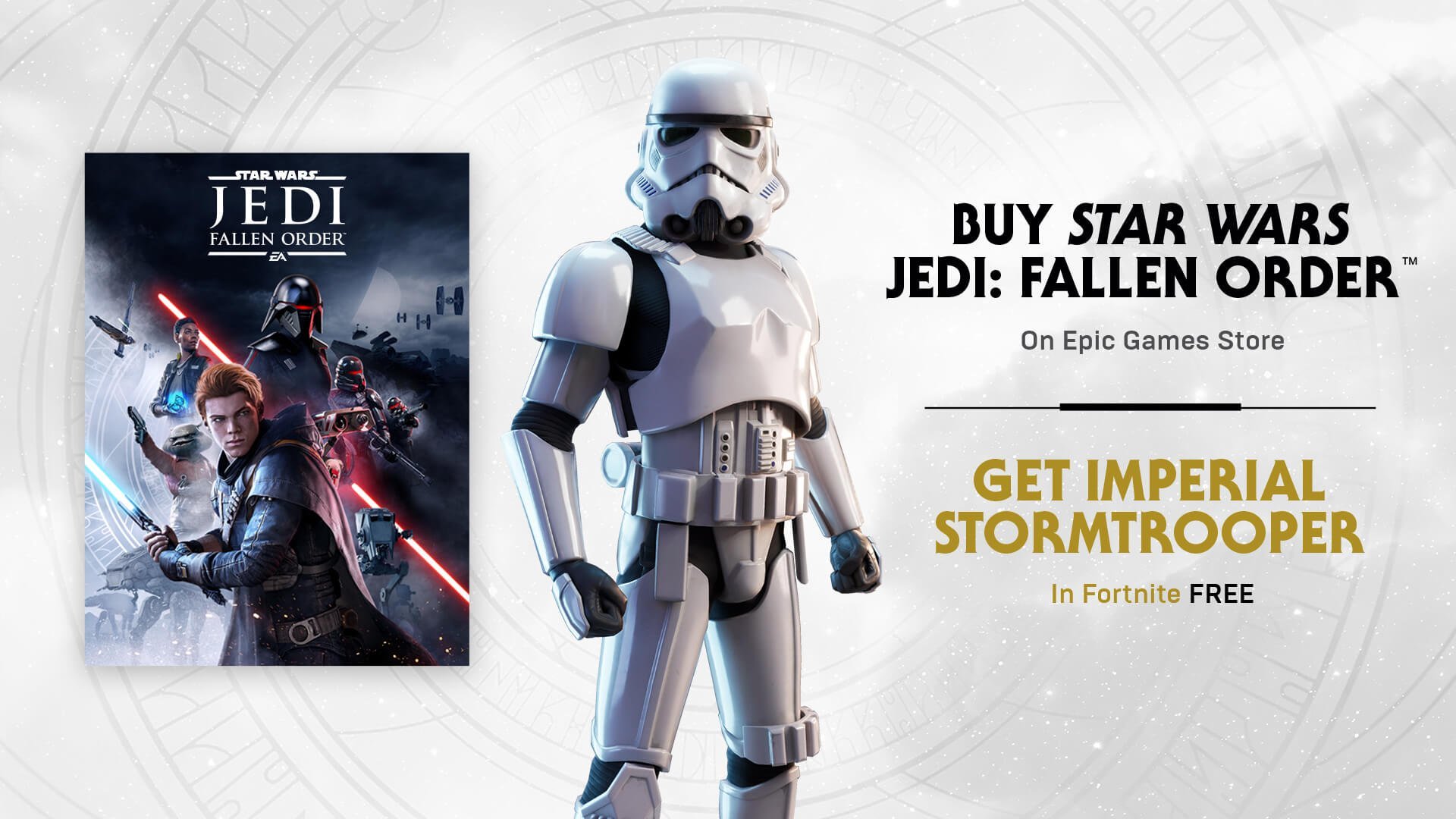 Unfortunately, you won't be able to buy it, get the skin and then refund it whilst keeping the skin.
Are you looking forward to this special Fortnite x Star Wars collaboration? And what do you think will happen when the Star Destroyer arrives on the Island? Leave your thoughts in the comments below.
---
Founder & developer of this dope gaming platform. 20 year old gamer who loves to waste time chasing noobs on Fortnite, riding with my posse on Red Dead Redemption 2 and travelling across the coast on Crew 2