Fortnite Season 10 Ends With Explosion & Now Everything Is Gone
Posted Oct 13, 2019 by DarthHazard
---
Epic Games have been slowly teasing us that the next season would be "The End" and many people expected something game-changing. However, many gamers wouldn't have expected what has happened so far.
Season 10 came to an end today and the event began at around 7 PM BST. The events center around the Visitor, who arrived on to the island at the start of Season 4 and saw him set up a rocket at Dusty Depot during Season 10. During the event on Sunday, the rocket finally launched and entered a rift in the sky which seemed to cause several other rifts to appear in the sky. Several missiles then appeared from these rifts and formed another huge rift which the meteor that has been hanging from the sky for a while entered into.
If that wasn't enough excitement for you, there was even more happening straight after. Another huge rift appeared in the sky above the vault which dropped several missiles and the meteor into the vault which sent everyone flying but then suddenly, all the players were sucked into a black hole, leaving everyone in darkness.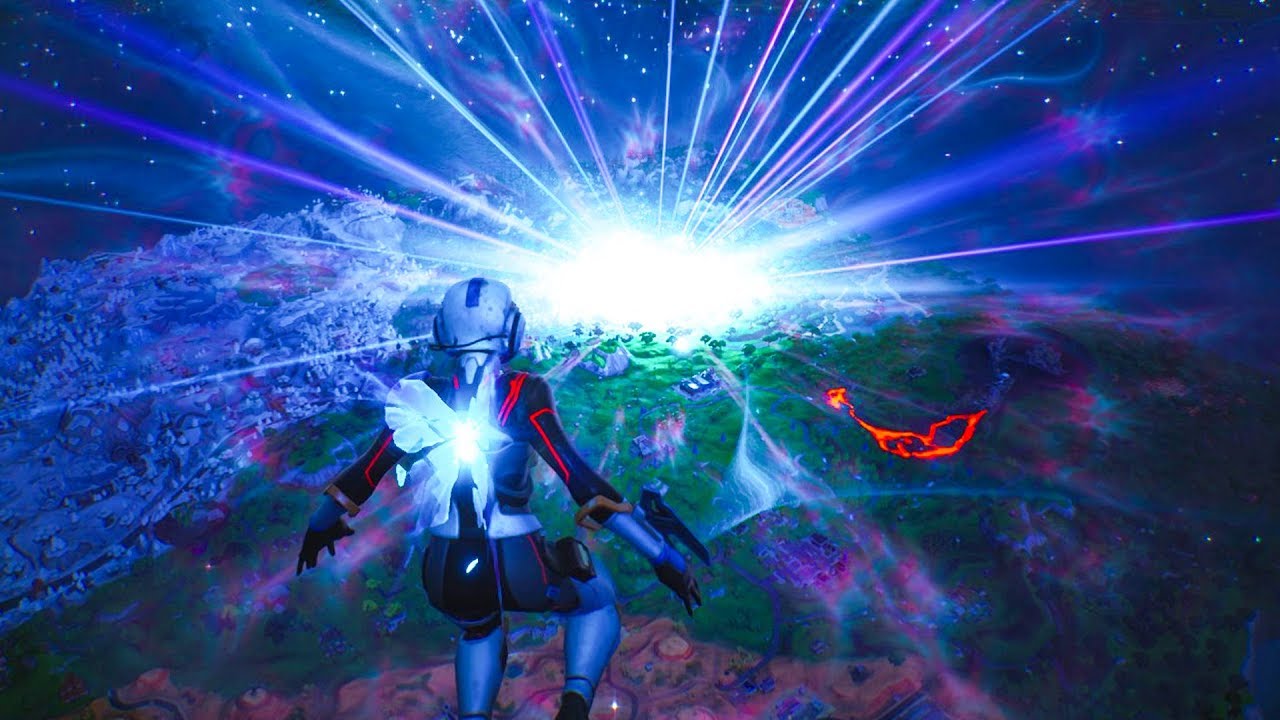 All you can experience right now on Fortnite is a black screen with a small orb in the middle which continuously grows and shrinks. Although nothing has been confirmed as yet, it seems that the game is experiencing some downtime which the developers use to update the game and bring in whatever they have planned for the next Season.
The Fortnite social media pages have also been updated to depict the darkness. You can also follow the latest events on both Twitch and YouTube although there is nothing other than the black screen at the moment.
Some aspects of what is to arrive with the new season were leaked by Apple earlier. The leak showcased a totally new look for Fortnite "Chapter 2" although we will have to wait and see whether we truly get a complete overhaul of the Fortnite Island.
Are you looking forward to the latest season? And did you like the events of "The End"? Leave your thoughts in the comments below.
---
Founder & developer of this dope gaming platform. 20 year old gamer who loves to waste time chasing noobs on Fortnite, riding with my posse on Red Dead Redemption 2 and travelling across the coast on Crew 2