Call of Duty: Modern Warfare Gets New Season of Content
Posted Dec 03, 2019 by DarthHazard
---
Christmas is fast approaching us but many won't take too much time off from gaming as the first Season of Call of Duty: Modern Warfare has arrived today.
"The largest season of content in Call of Duty history" will bring with it some brand new maps for the Gunfight, Ground war and multiplayer game modes. Also arriving will be some brand new game modes for the Multiplayer section like Gunfight O.S.P and Reinforce.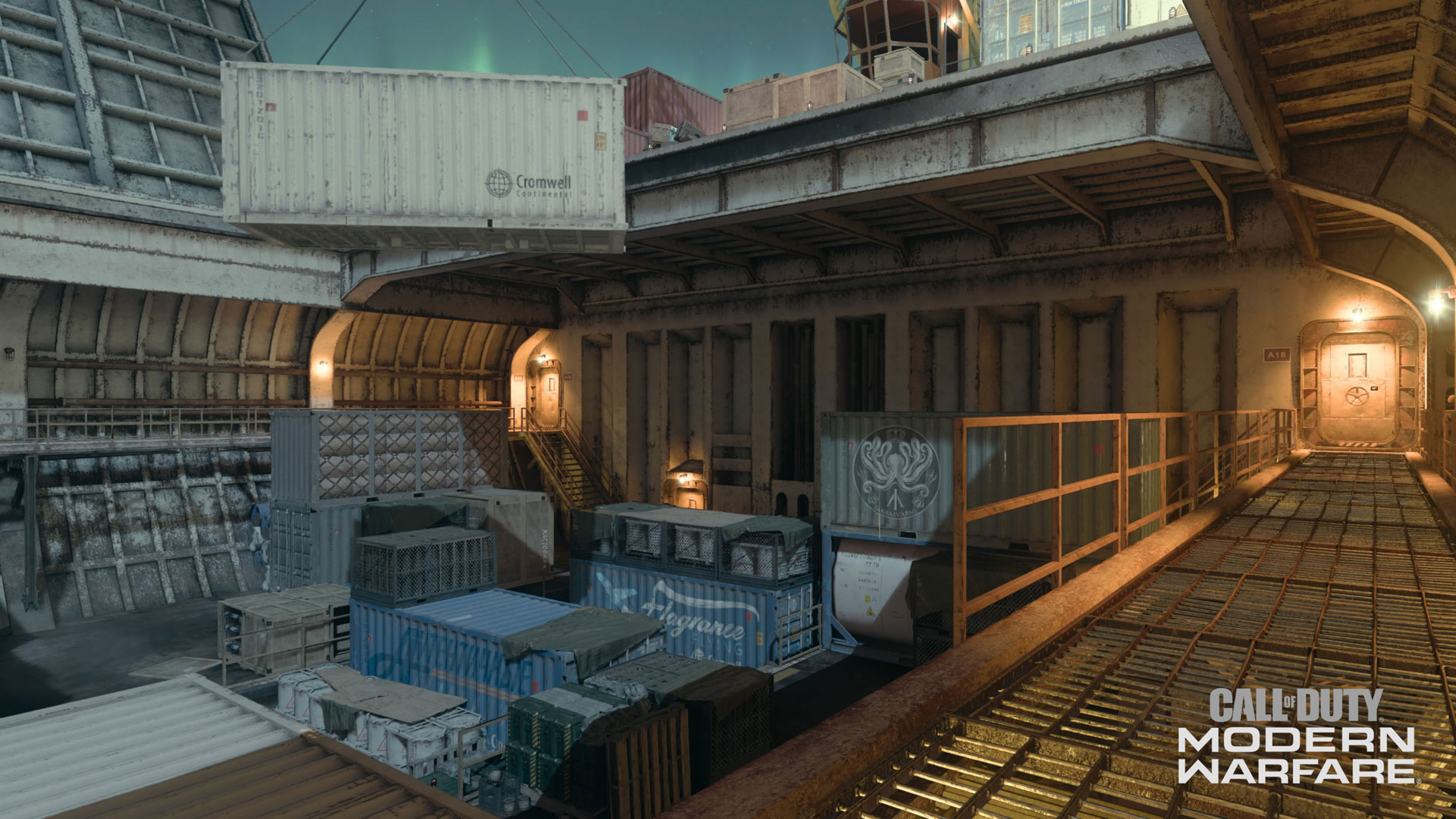 For players that love a Co-Op experience, new special Ops experiences will also be made available that will make sure to "continue the narrative of the game's gripping and visceral campaign".
The new maps including Atrium and Cargo (for Gunfight), and Port which will bring a brand new Ground War experience to add to the 3 current GW maps.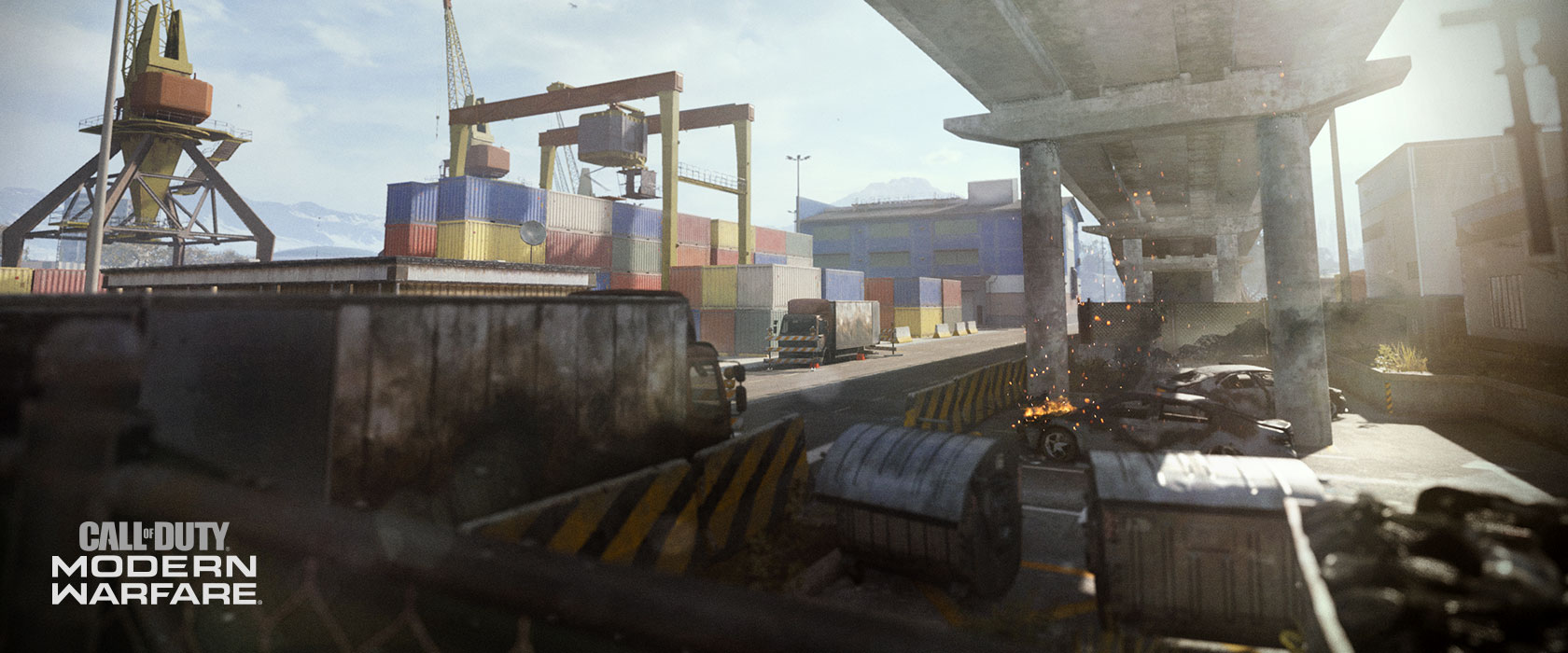 "Port is the site of a supposed major shipment leaving Verdansk. Battle against your enemies among the shipping containers, cranes, buildings, and streets that define this unique addition to the Ground War map rotation."
The biggest addition with this first Season is, of course, the Battle Pass System. This will act as a separate progression system from Officer and Enlisted Ranks. Players will be able to unlock over 170 brand new items that range from character skins, guns (in the free section – don't worry, nothing is hidden behind a paywall) and calling cards.
The weapons will include the RAM-7 bullpup assault rifle (Tier 15) and the Holger-26 LMG (Tier 31).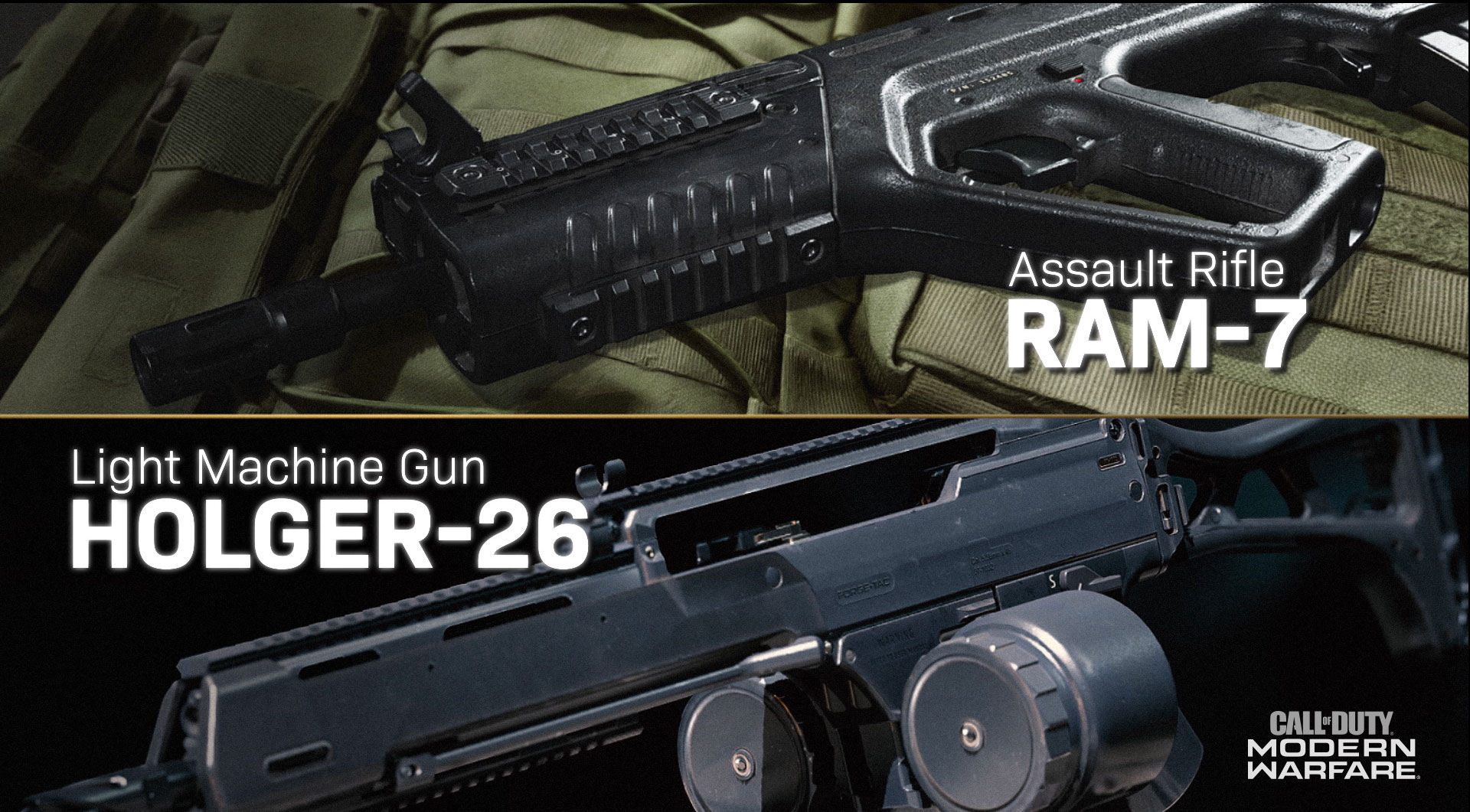 The Store will finally be returning to the game as well. Many will have noticed the store disappeared from the in-game menu a few weeks into the release of the game. Players will be able to purchase different bundles from the Store starting today which will include Operators, watches and even weapon blueprints.
And if that isn't enough to keep you busy, a whole host of brand new content will be made available to watchers on Twitch. As before, all you have to do is to simply watch any drop-enabled Twitch streams from today, the 3rd of December up to the 10th of December. This time you will need to watch up to 4 hours of Call of Duty: Modern Warfare Twitch Streams to get all the rewards which include: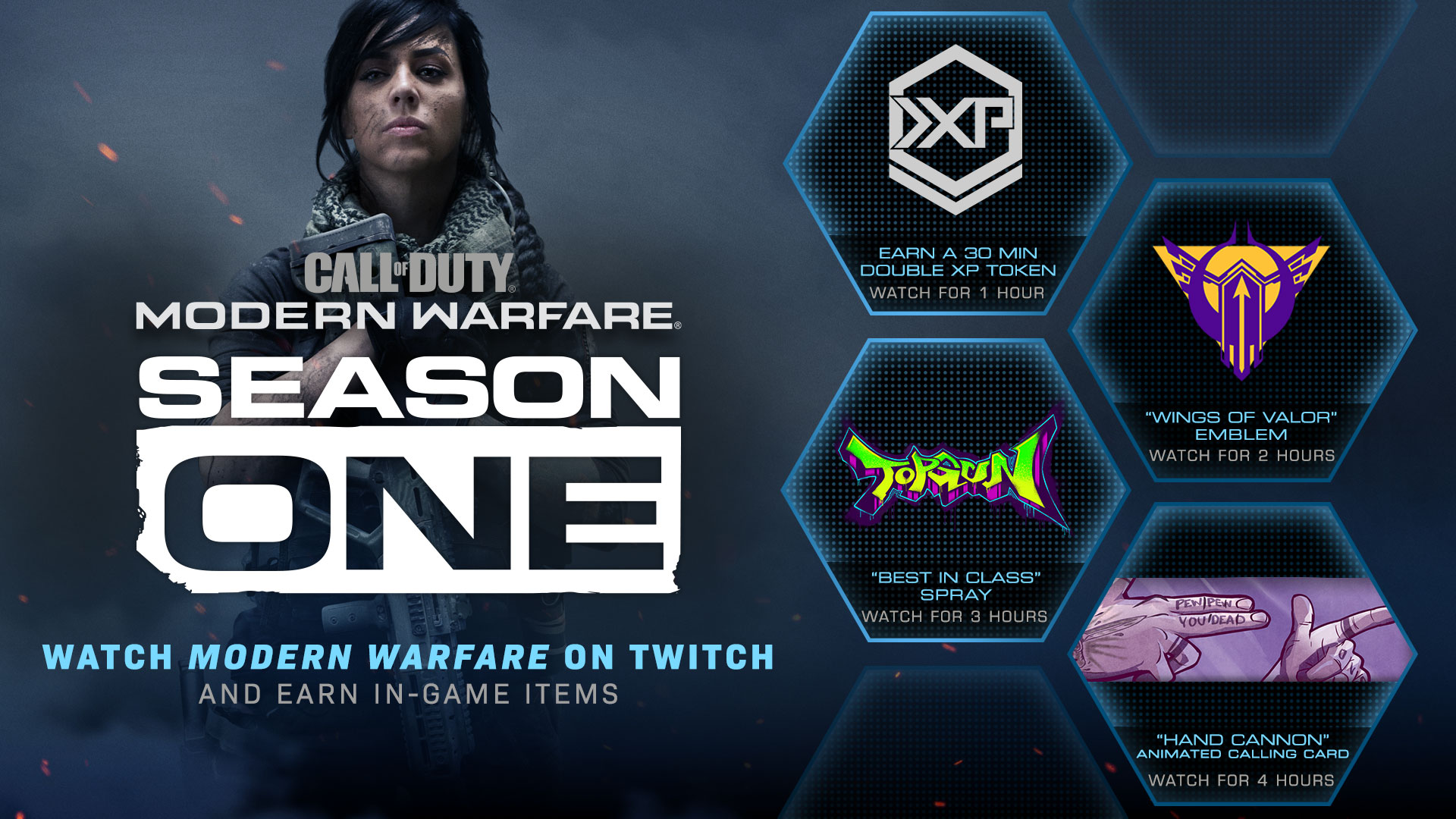 A 30 min double XP token – for watching 1 hour
A "Wings of Valor" Emblem – for watching 2 hours
"Best in Class" Spray – for watching 3 hours
And a "Hand Cannon" animated calling card – for watching 4 hours of streams
Are you looking forward to the first season of Call of Duty: MW? And will you be watching COD Streams on Twitch? Leave your thoughts in the comments below.
---
Founder & developer of this dope gaming platform. 20 year old gamer who loves to waste time chasing noobs on Fortnite, riding with my posse on Red Dead Redemption 2 and travelling across the coast on Crew 2