Big Update Kickstarts Season 2 Of COD: Modern Warfare
Posted Feb 11, 2020 by DarthHazard
---
Season 1 has come to an end on Call of Duty: Modern Warfare which means the start of Season 2 today that sees the addition of some fan-favourite maps, weapons and more.
But before players can pick up their weapons and play their favourite new game modes, they will have to download an update for Season 2 which is 51GB for PlayStation 4 players, 68GB for Xbox One players and 67GB for PC players.
Season 2 of Modern Warfare will see the return of Ghost and the addition of various new and fan-favourite maps and modes. Also arriving will be a brand new Season 2 Battle Pass.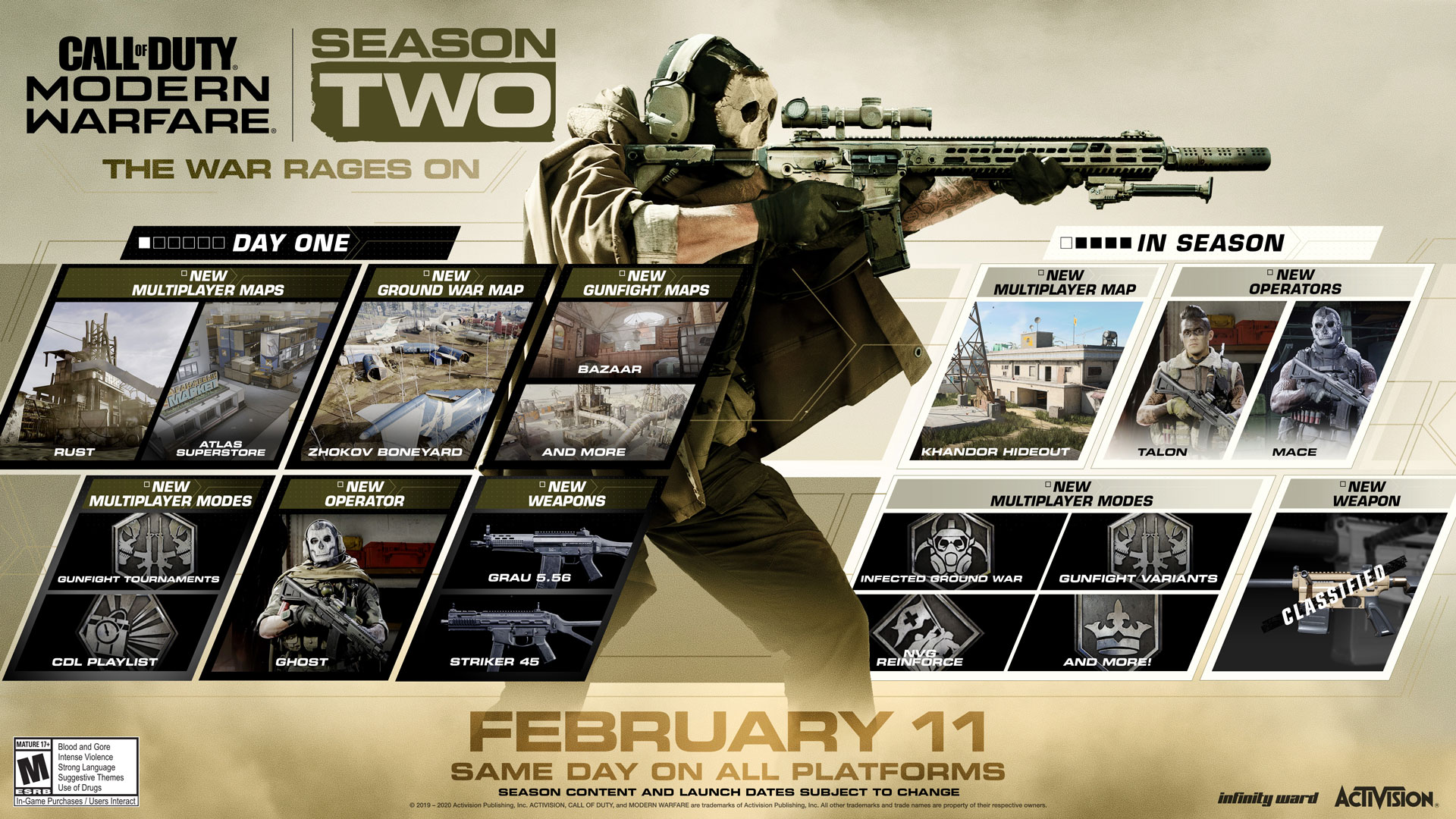 The first map to arrive is a classic map – Rust. The map will be available for standard multiplayer game modes and Gunfight from launch.
"A small map for fast-paced combat, Rust brings the battle to an oil yard in the middle of the desert. The site of the Modern Warfare 2 Campaign mission, "Endgame", may be just that for players who don't learn the tricks to master this arid field of play. Utilize the environment for cover and grab the high ground and low ground to take advantage of your enemies."
Atlas Superstore will also be another standard multiplayer map available from launch.
"Go shopping in Atlas Superstore, a new Multiplayer map that takes place in a supercenter warehouse that has been taken over by Al-Qatala forces. Battle in dense lanes of traffic, over fallen shelving, and throughout the shipping, receiving, and employee-only areas. Clean up on aisle six!"
Ground War will receive the Zhokov Boneyard map, also available from launch.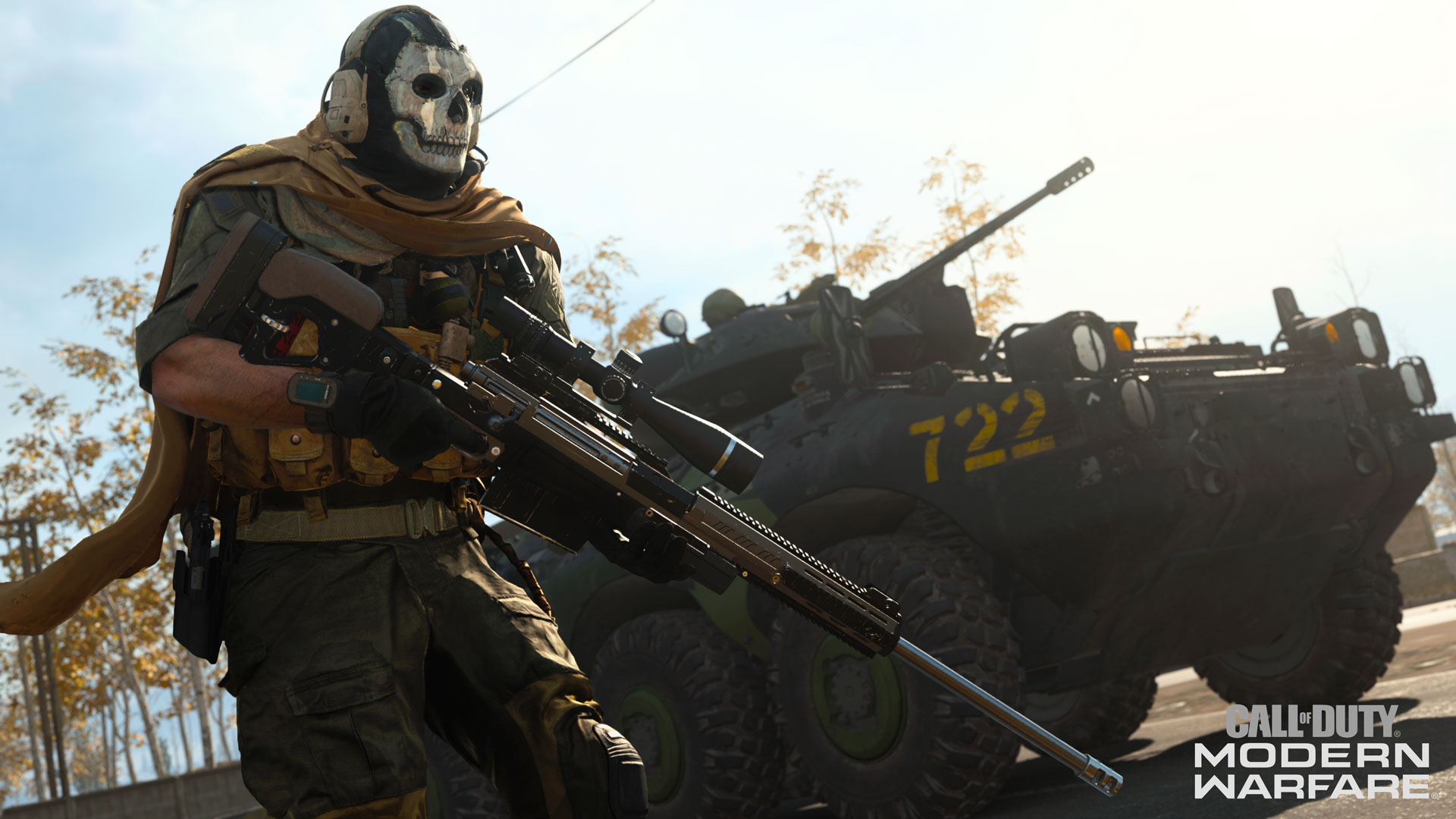 "A resting place for discarded airplane parts, Zhokov Boneyard is a Ground War map in Verdansk. Traipse through this airplane junk yard and avoid the turbulence of the enemy team while capturing your objectives."
A whole host of brand new game modes will be added with Season 2 at various points throughout the Season. At launch, Gunfight Tournaments and Call of Duty League Ruleset Playlist will be added. Furthermore, from mid-season, Demolition, Infected Ground War and NVG Reinforce will be introduced.
Infected Ground War will see players join up with their fellow Survivors to hold off the Infected horde until the time expires. Infected players will have limited loadouts but increased movement abilities. "If you do get infected, attack with the horde to assault and takedown any remaining Survivors in a large-scale match of Infected."
The Battle Pass will once again be split into free and normal tiers. The two new weapons for this Season – the Grau 5.56 (Tier 15) and Striker 45 (Tier 31) will be available as free tiers. Additionally, a few COD points, calling cards and weapon charms will be provided as free tiers.
Are you looking forward to the new Season of Call of Duty: Modern Warfare? And will you be buying the new Battle Pass? Leave your thoughts in the comments below.
---
Founder & developer of this dope gaming platform. 20 year old gamer who loves to waste time chasing noobs on Fortnite, riding with my posse on Red Dead Redemption 2 and travelling across the coast on Crew 2